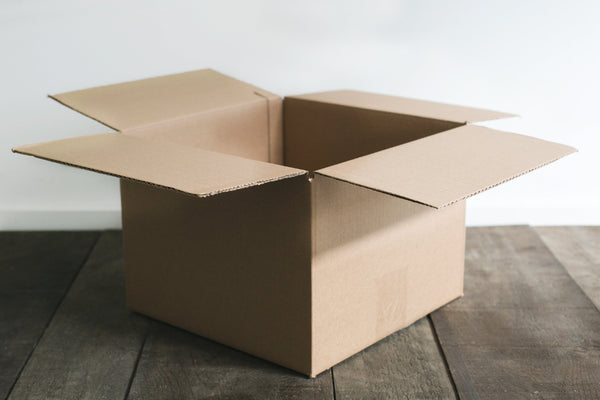 Shipping Information
General Ordering and Shipping Information
At our online store, you can find and easily order all La Boîte products.
Online orders can be placed 24 hours a day, 7 days a week. Processing may require up to 48 hours for the shipment to leave the store as all orders are packed to order. We process and ship packages Monday through Friday with the exception of major and bank holidays. Transit times may vary based on the level of delivery service you choose, recipient's location, inclement weather, and other factors beyond our control.
Please note: The delivery estimates apply only to the supplied shipping address(es). Our online shopping cart captures the information exactly as you enter it, so please review your information carefully before completing your order.
Store Pickup
Store pickup is currently not an option, but you can come visit us in person at 724 11th Avenue in NYC when we are open to shop.
Our Shipping Options
All orders are shipped from our store in New York City by FedEx. Please note that FedEx operates Monday through Friday, with Saturday delivery available in many areas for an additional charge.
Choose from the below shipping methods:
FedEx Home Delivery (Ground): 1 to 6 business days

FedEx 2nd Day: 2 days

FedEx Overnight: Next day

A Flat Rate 2-Day Pak for small orders (under 2 pounds), for $12.00
Alaska, Hawaii, and Puerto Rico:
We ship anywhere in the U.S. including Alaska, Hawaii, and Puerto Rico, but shipments to those destinations will incur a higher shipping cost and may take longer.
We do offer a larger flat rate 2-day pack for shipments to AK and HI on any orders that weigh less than 5 pounds total. You'll see this option at checkout if the order qualifies.
For more information, please send us an email or call us: 1-212-247-4407.

Shipping to P.O. Boxes
We ship to P.O. Boxes using Fedex Smartpost, a hybrid service utilizing the USPS. Please be aware that this can take in excess of two business weeks, so if you have an alternate address, we recommend using that.
International Shipments
All rates are quoted at checkout, and we ship worldwide. If you have any questions please send us an email at or call 1-212-247-4407.
Special Requests

If you're interested in same-day delivery in NYC, store-pickup, or if you have any other questions or requests, please send us an email or call 1-212-247-4407 for further assistance.
Shipping Costs
Shipping rates are calculated based on our current negotiated rates with FedEx for the total weight and dimensions of the order. You may review shipping costs at checkout. All orders over $75 in the contiguous 48 states qualify for free ground shipping.
Tracking Your Orders
If you are a registered customer at www.laboiteny.com, you can track your orders at any time from the My Account link at the top of each page. Go to My Dashboard to see your most recent orders. Click on the order number that you'd like to check. This will open a new page, where you can click on the Shipments tab to see the details of that order. Click on the Tracking Number to be taken to the FedEx Shipment Tracking page to track your order.
You can also track your order directly from the FedEx Shipment Tracking Page.
Once your order ships, you will receive a Tracking Information Email. At the bottom of the email, you will notice a box that contains your Tracking Number. Copy and paste the tracking number into the field provided on the FedEx Track by Tracking Number page, then click on the Track button.
Please note: The tracking information will only be available once the package is picked up by the delivery service, not once you submit your order.
Special instructions
Please add any special instructions or handling comments using the comment box in the checkout page.