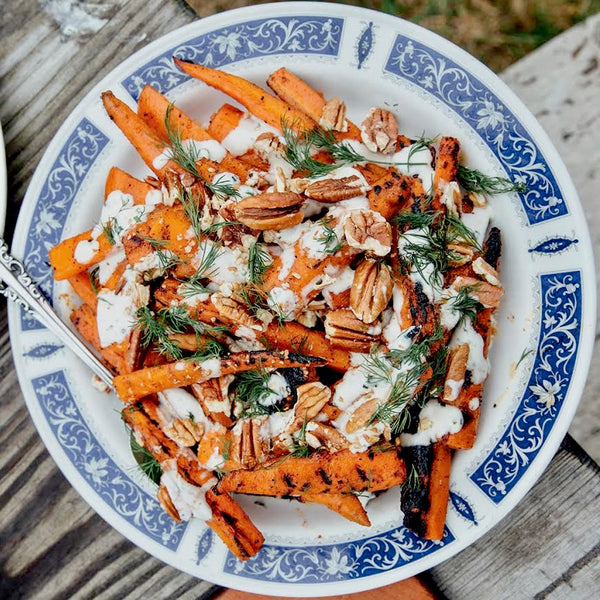 BBQ Carrots
I don't think there's ever been a dish at The Publican that people have freaked out about so much.  Even chefs.  We did a charity event last year and served these, and there was a table of twenty-five big-name chefs just losing their minds over them.  We use a barbecue rub that I "borrowed" from Chris Lilly, the owner of Big Bob Gibson's in Georgia and a world champion of barbecued pork shoulder.  He came in to eat once, and we got embarrassed about ripping him off.  We quickly changed the name of these to Chris Lilly Carrots. 
We like to serve them with pecan that we get from Blain Farms in California, which are creamier than any other pecan, and then we top it off with an herbed dressing. - Paul Kahan
Give these amazing carrots a try with the Publican blend we created with Paul Kahan for a delicious version of this addictive dish!