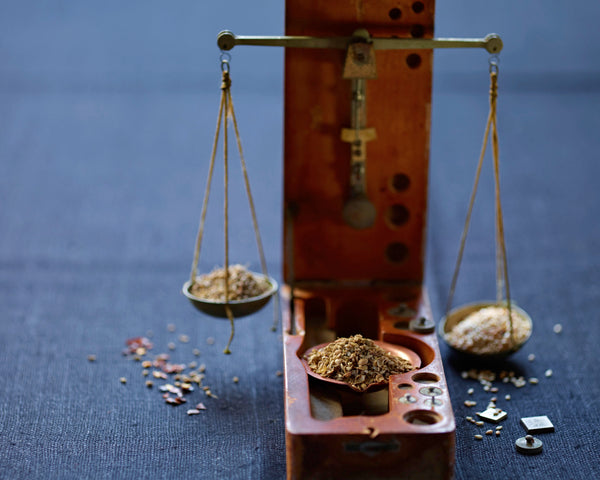 Iris N.9
Each month, we highlight one of our spice blends in the hopes to better educate our clients and to inspire them to try new flavors. La Boite's founder, Lior Lev Sercarz, has formulated each blend to elevate your culinary experiences. Every blend is inspired by a person, a place, or a dish, with the flavors working together to tell a story.
Iris N.9
As you dive deeper into the fantastic world of spices, we encourage you to step outside your comfort zone and try eating whole spices. Eating whole seeds of a spice is an entirely new flavor experience. The texture, crunch, and intensity are all heightened when you chew on whole seeds and the flavor lasts longer in your mouth. 
Iris N.9 is a sort of gateway into eating whole spices. The blend was inspired by Pan Masala, a traditional spice blend in Indian Cuisine, which is comprised of  whole spices, nuts, and herbs. It is typically offered at the end of a meal to cleanse the palate and aid in digestion. 
The coarse Iris N.9 blend is made up a sesame seeds, anise, and caraway and is a great addition to many different kinds of dishes. It's great for sprinkling on top of salads, adding to sauces and dressings, or creating a beautiful crust on meat.
This blend is a testament to the fact that texture plays a major roll in making a good spice blend. 
Iris N.9 is 15% off for the month of February using code iris15. 
Ideas for Use
Toss halved Persian cucumbers with Iris, salt and lemon juice for a quick snack
Whisk with olive oil and balsamic vinegar and serve as a dip for focaccia
Use to coat tuna steaks before searing in a hot pan
Recipes using Iris N9