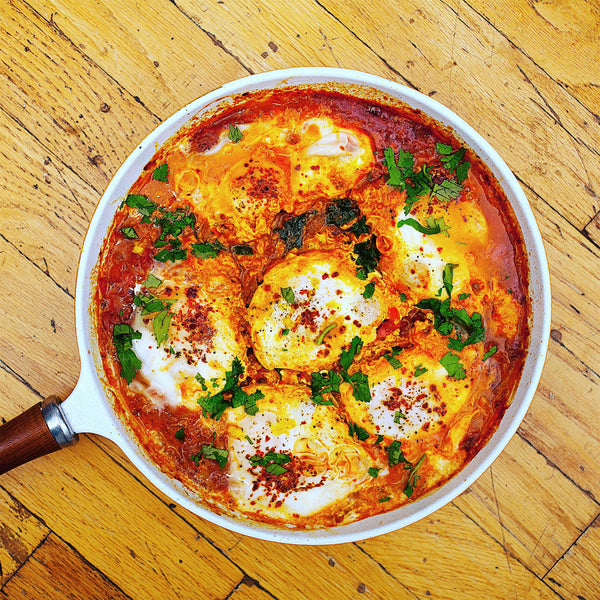 Christian's Shakshuka
Growing up I ate a lot of soft eggs, at my mom's house it was often tamago kake gohan (raw egg over hot Japanese rice), at my dad's strammer max (a slice of butter-fried rye bread topped with ham and a fried egg). The first time I had shakshuka at a friend's house it hit that same comforting sweet spot, and I've been making it at home ever since. Often eaten for breakfast like the simple egg dishes I grew up with, it's also fantastic for dinner.
Izak N37, our dry version of harissa using sweet chilis, garlic, and cumin, is a nod to the dish's Tunisian origins, and Sheba N40 adds heat and the gentle warmth and sweetness of ginger and cinnamon.
Instead of plain salt I use a combination of shio koji, (Japanese salted and fermented rice with a mellow and umami-rich flavor), and salt preserved lemon, which provides acidity and freshness without bitterness.