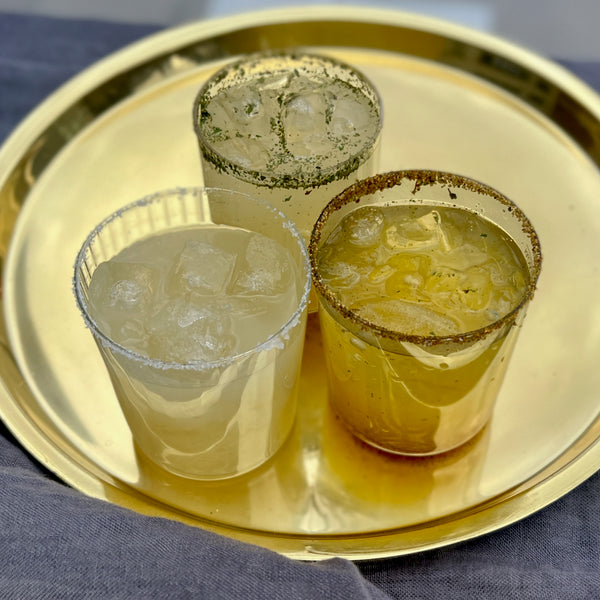 Classic Margarita
Our classic margarita has the basics – tequila, triple sec, and lime juice.
Then we like to add Lior's spiced simple syrup.  It's great to have on hand for cocktails as well as the best iced tea ever.
Aaaand of course, we add a few options (both sweet and spicy) to bring the classic to the next level.
Included below are the classic bar fluid ounce measurements as well as the good old tablespoon and cup measurements for that refreshing pitcher of margaritas.