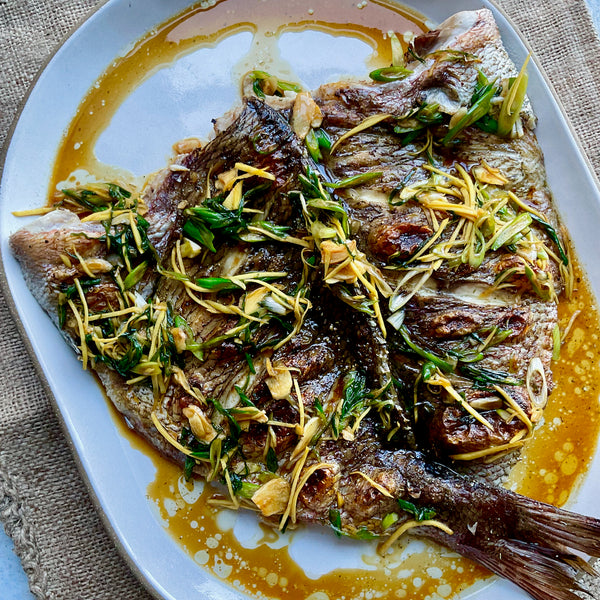 Crispy Snapper with Ginger and Scallion
Crispy skin protects and complements the delicate filets of broiled snapper sauced with fresh ginger and scallion.  Our Galil blend with lemongrass and sage seasons fresh fish with a wonderful fragrance. 
As one of the many symbolic dishes for Lunar New Year, whole fish is always present as a sign of prosperity.  In Chinese "fish" sounds like "surplus" so whole fish symbolizes an increase in "prosperity*.   May you have more than you need in the coming year!