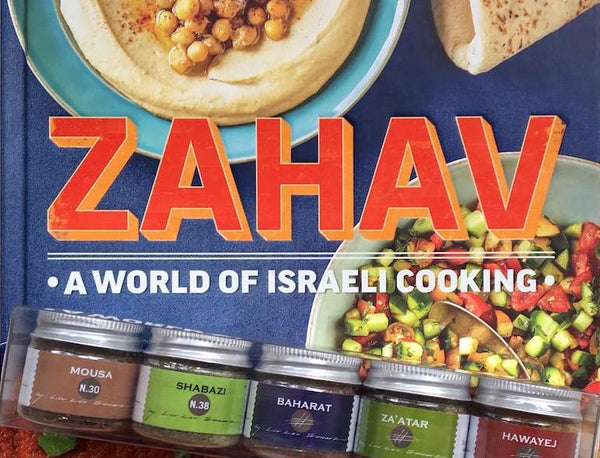 Michael Solomonov
Michael Solomonov is a James Beard Award winning chef and owner of Zahav restaurant in Philadelphia. He began his culinary career at the age of 18 working in a bakery in Israel and since then he has established himself as a champion of Israeli cuisine.
When Michael and Lior met thirteen years ago, their shared appreciation for Israeli food and spices lead them to be great friends. They have worked together on a variety projects, including Spice Dinners and custom spice products. In 2016, Michael published his cookbook Zahav. Along with that, Lior and Michael collaborated on a set of five mini spices designed to complement the recipes in Zahav.
Please note that the spice set does not include the cookbook. 
237 St James Pl
Philadelphia, PA 19106
(215) 625-8800