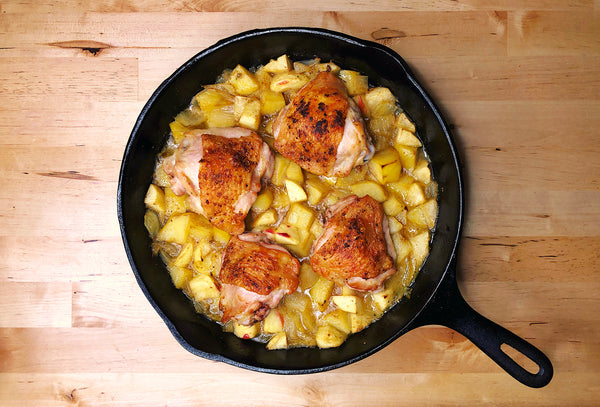 Highest Rated Recipes From the Past Year
Here is a list of 10 of our highest rated recipes from the past year, rated by you! Thank you for letting us know what you think about our recipes!
Rated 5 stars, this mussel dish is easy to make and deliciously bright in flavor with the addition of kaffir lime leaves.
This recipe is effortless and versatile! The dough is made with Hawayej and there is no kneading necessary. Just throw it on a hot skillet and you'll have a flatbread in no time. 
Don't let the avocado in this recipe scare you, the flavor fades into the background as the chocolate takes center stage. Urfa chili supplies a touch of heat to this decadent dessert! 
Biscuits made with sour cream come together in a few minutes and are endlessly moist. This recipe is versatile! We encourage you to add in whatever spices and ingredients you want. 
Shortbread is a great blank canvas for adding spices. Use this recipe, which includes poppy seeds, ginger, and nutmeg, or try adding your own combination! 
Nothing's better than a one pan dinner! The OMG blend is a great spice blend that ties the chicken, apples, and potatoes together. 
A great guacamole doesn't need to be complicated. A few simple and fresh ingredients are all you need! 
Keep this around for adding sweet cinnamon flavor to dishes and drinks!
Gin, Japanese sake, and a spiced pickled onion make a delicate cocktail with a savory finish. 
A great winter pickle! Adding Isphahan supplies a bright, savory, and aromatic flavor to this pickle that's ready overnight.