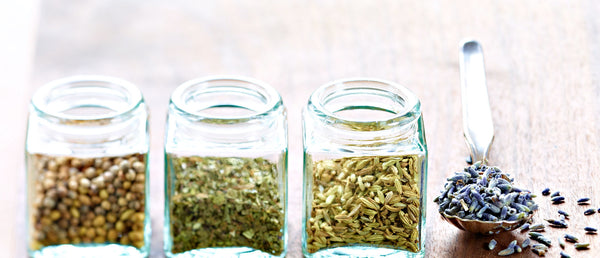 Luberon N4
Each month, we highlight one of our spice blends in the hopes to better educate our clients and to inspire them to try new flavors. La Boite's founder, Lior Lev Sercarz, has formulated each blend to elevate your culinary experiences. Each blend is inspired by a person, a place, or a dish, with the flavors working together to tell a story.
Luberon N4
In the summer, the French countryside is rich with fresh herbs. Fennel, basil and lavender populate the vast fields throughout the region, along with their wafting smells and breathtaking views.
The lush fields and herbal fragrances of Provençal France are what inspired the nostalgic Luberon N4 blend. It is Lior's expression of a traditional Herbes de Provence.
Luberon answers the age old question: are fresh herbs always better? The answer is no, they aren't. Here, dried lavender lends subtle floral notes and a unique texture to whatever you're cooking. It's not overpowering and it complements a variety of food preparations.
The dried herbs in this blend offer a level of adaptability that you simply cannot get with fresh herbs. Plus - this blend will last you much longer than fresh herbs will! 
We keep the consistency of the blend rather coarse, so that it adds a noticeable texture and burst of flavor to whatever it is used to season. 
Luberon N4 will be 15% off for the entirety of December using code luberon15.
Ideas for Use
Use to season lamb before grilling
Add a pinch to tomato sauce for pasta or pizza to give it that Provençal flavor
Coat root vegetables in olive oil and a few pinches of Luberon before roasting 
Recipes Using Luberon N4