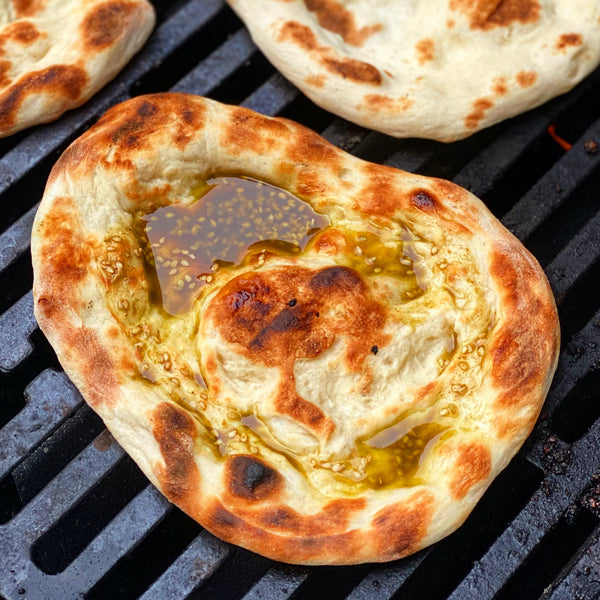 Za'atar Recipe Roundup
Za'atar is one of our favorite spice blends because of its versatility. It truly goes great with so many things! Here are our top 5 za'atar recipes:
 
Nothing is better than hot pita fresh off the grill, drizzled with olive oil and sprinkled with za'atar. Eat as is or serve with dipping sauces and meats. 
Za'atar and chicken are a classic combination. This preparation is super simple, with only a few ingredients, but so delicious! One of our most popular chicken recipes. 
Another simple preparation where the star of the dish is enhanced by the addition of za'atar. Plus, coating scallops in za'atar gives them a nice crust without overcooking them. 
This easy dish is made with frozen, store bought puff pastry, sliced vegetables, and seasoned with za'atar. 
In this application, the za'atar creates a sort of sauce that coats the pasta and vegetables. Sprinkle with extra za'atar at the end for an added level of flavor.