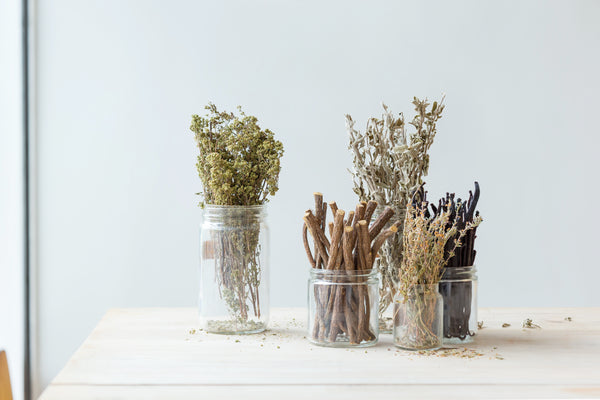 Vermont Spice with Courtney and Cara!
This month we sit down with Cara Tobin and Courtney Contos, good friends and clients of ours up in Burlington Vermont. Later in May Lior will be joining them for a spice dinner at Honey Road and a spice blending demo at Chef Contos.
Thank you two for taking the time. Can you each please tell us a bit about yourself and your business?
Cara - Totally! I'm the Chef/Owner of Honey Road Restaurant. We are an Eastern Mediterranean restaurant located on historic Church St. in downtown Burlington. We serve mezze style dishes that are inspired by the local produce, meats and dairy of Vermont. I started learning about eastern Mediterranean food while working at Oleana in Cambridge, Ma. I fell in love with the cuisine after my first trip to Turkey in 2011. It was life changing. Courtney - Absolutely! I am the chef and owner of Chef Contos Kitchen & Store in Shelburne Vermont. We offer over 100 cooking classes a year and never repeat one. Named one of the best schools in the world by Food & Wine! The school is attached to a chef curated kitchen store that I always say is similar to William Sonoma's rich aunt in Brooklyn!
Nice! Lior is really looking forward to coming up to Burlington and participating in these great events we've created together.
Courtney - Our audience is very excited for the upcoming spice demo by Lior at Chef Contos! It sold out in a flash and we currently have a waitlist! Cara - We are so stoked to be doing a dinner at Honey Road with Lior! Lior and I will be cooking a three course dinner inspired by his spice blends. It really will be a perfect collaboration of dishes that really fall in the style of Honey Road.
We're very happy to count you as our clients. Do you have a favorite spice or blend? What about it makes it your favorite?
Cara - Of course mine is Cara spice!! I was so excited that Lior made that blend for me. It was a blend that was inspired by a coffee blend that I saw someone making in a market in Morocco. It is so versatile. I marinate and braise lamb with it, but my pastry chef also uses it in her desserts. She bakes it into cookies and pie crusts. Courtney - Pierre Poive, Reims, Yemen. Pierre is the absolute only pepper I have used since I opened in 2013. I have husbands and even teenagers sent into my store saying I'm here to buy the pepper? And right away we know what they're looking for. The pepper is so popular I feel like everyone's home kitchen now uses it because of my classes. We get fresh deliveries from you guys every week. Reims and Yemen are my baking spices. I use them all the time in my cakes, cookies, and custards.
Aside from your businesses of course, what's one thing about Burlington you'd like for more people to know about?
Courtney - Vermont is gorgeous! Burlington is a welcoming college town with great food and shops. This area has so much to offer year round. This time of year when it's gray and spring is struggling you can go hang out in sugar shacks and see how maple syrup is made, winter is great for skiing and summer is so fun with all the farms growing amazing produce and restaurants cooking it up in the best ways.
Cara - Burlington has it all! Beautiful scenery, great food, great drinks, and great people. The community here is so welcoming and so full of amazing craftsmanship. We have wineries making delicious wine, there are award winning cheese makers, some of the best breweries in the world and dedicated farmers growing and raising spectacular vegetables and meats. Seriously, we have it all! There are even beaches! Haha, even if we only get to use them a few months a year.
And what's the next exciting thing on each of your horizons?
Cara - My business partner and I have been talking about a fast casual breakfast lunch concept. We are still hashing out some details but we are pretty pumped about the idea. We also love breaking up the day to day of dinner service. So we have some fun events planned… movie nights, farm dinners, guest chefs… so many things.
Courtney - Yucatán is next! This September I open my second cooking school named Amor y Canela in the heart of the beautiful Yucatán peninsula. I can't wait! I will also be offering special dinners and events featuring all the tropical ingredients, many growing on the schools' grand property. On top of all that, I'm in the middle of writing my first cookbook which will be out before long. Come visit me in Mexico this fall.
Thank you guys!!
Please click here for the Waitlist for Chef Contos and here for the Spice Dinner at Honey Road
Follow Courtney and Cara for more updates
Cara & Honey Road
Cara's culinary journey began when she was in high school. At the age of 17, after relocating from California where she was born and raised, she began working in the kitchen of a pizza shop in Hanover, New Hampshire. In the years that followed, her desire to attend art school was replaced by a drive to develop her skills as a chef and toward that end Cara moved west again to complete her culinary degree in Monterey, California. After graduating as valedictorian of her class, Cara had a number of professional jobs along the West Coast including Cetrella in Half Moon Bay, The Plumpjack Café in San Francisco, and at the Dream Inn Hotel in Santa Cruz, California. When her husband had the opportunity to attend graduate school in Boston the couple moved just a few months after their wedding and Cara began looking for a new kitchen to call home. Cara joined the Oleana team in the spring of 2010 and then spent the next six years as the Chef de Cuisine. In September of 2016, Cara moved to Vermont with her family and opened Honey Road, an eastern Mediterranean Mezze restaurant, in Burlington. This past February, Cara was nominated as a semifinalist by the James Beard Foundation for the category of Best Chef: Northeast and Honey Road was nominated as a semifinalist for Best New Restaurant.
Courtney & Chef Contos
Raised by restaurateurs in Chicago and now based in Vermont and the Yucatan, chef Courtney Contos is on a mission to bring back the joy of home cooking. An expert in her field, Contos has been teaching and spreading her enthusiasm to the public since 2000. During culinary school, Chef Contos was honored to be chosen to have a culinary internship at Charlie Trotter's restaurant where she earned Outstanding Internship Award. After graduating, Contos was sought out by Charlie Trotter for a full-time chef position because he recognized her raw talent, eagerness to learn and her passion for excellence and creativity in new dishes. Courtney established Chef Contos Kitchen & Store in 2013 and was named one of the top cooking schools in the world by Food & Wine magazine in 2015. Her recipe for Tacos al Pastor was featured on the cover. Along with Chef Contos Kitchen & Store, her time is shared taking people on culinary vacations in the Yucatan, hunting quality food news, and regular TV appearances. This fall (2018) Chef Contos will open Amor y Canela Cooking School with her husband in Valladolid, Yucatan.