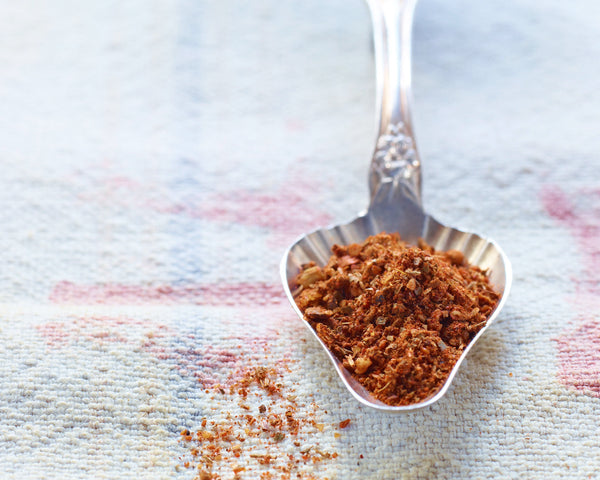 Ararat N.35
Each month, we highlight one of our spice blends in the hopes to better educate our clients and to inspire them to try new flavors. La Boite's founder, Lior Lev Sercarz, has formulated each blend to elevate your culinary experiences. Every blend is inspired by a person, a place, or a dish, with the flavors working together to tell a story.
Ararat N.35
Named after the mountains in between Turkey and Armenia, Ararat is a spice blend meant to bridge the two cultures of Turkey and Armenia through the common flavors of their cuisine. This spice blend came into fruition after a conversation with Boston-based chef Ana Sortun.
Ana, after spending time studying in southeastern Turkey, wanted to find a spice blend that could mimic the flavors bastirma, heavily spiced, air dried beef commonly found in Turkish and Armenian cuisine. Ana's goal was to use this spice blend for a fish dish, where the spices impart taste sensations that transform the seafood dish to something as substantial as a meat dish. 
Out of this came Ararat, a wonderful example of the transformative abilities a spice blend can have. Bitter, slightly oniony fenugreek seeds and fenugreek leaves, combined with smoked paprika and chocolaty Urfa chile come together to create a deeply flavorful, complex blend. Ararat is a blend that is great in almost any savory application and can be used in endless ways.
Please enjoy 25% off Ararat for the month of May with code ARARAT25!
Ideas for Use
Warm olive oil and a pinch of Ararat in a skillet and use to fry eggs.
Toss halved Brussels sprouts with olive oil and Ararat and roast until deeply browned.
Toss deep friend chicken wings in Ararat and red wine vinegar.
Recipes using Ararat N.35