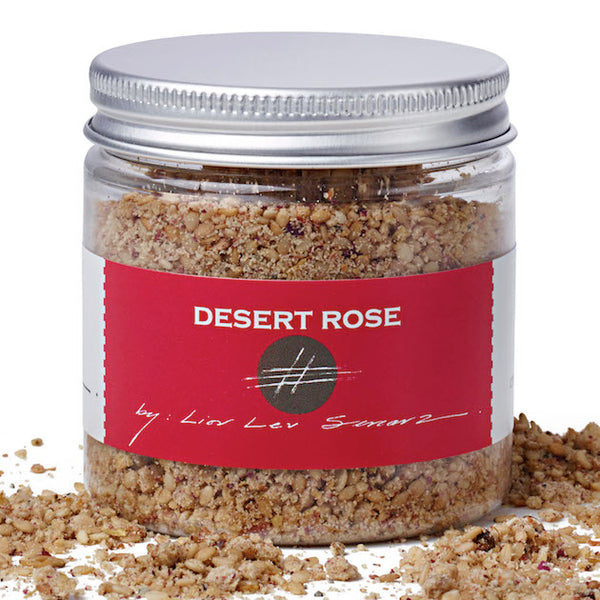 Desert Rose
Each month, we highlight one of our spice blends in the hopes to better educate our clients and to inspire them to try new flavors. La Boite's founder, Lior Lev Sercarz, has formulated each blend to elevate your culinary experiences. Every blend is inspired by a person, a place, or a dish, with the flavors working together to tell a story.
Desert Rose
What do you do when you have a bunch of dried up halva floss that can't be sold? This was the question Lior asked himself when he was in the beginning stages of developing Desert Rose.
If you aren't familiar with it, halva floss is a fluffy, sweet Middle Eastern treat made of sesame and sugar. It's similar to cotton candy, but with more body and chew from the natural moisture of the dessert. Desert Rose came into fruition because Lior had a large amount of dried out halva floss that he didn't want to go to waste.
Drawing on his love of the sesame-heavy dishes of the Middle East along with the floral flavors found in many desserts from this same region, Lior thought to combine the dried halva floss with rose petals and sesame seeds. Thus, Desert Rose was born!
This uniquely sweet and floral blend is a great addition to anyone's spice cabinet. Sprinkle it on top of ice cream, in your morning yogurt, or even add it to doughs for baking. You'll appreciate the hint of sweet and rosy flavors that Desert Rose can bring to a meal.
Please use code desert25 for 25% off Desert Rose for the month of October.
Recipes: