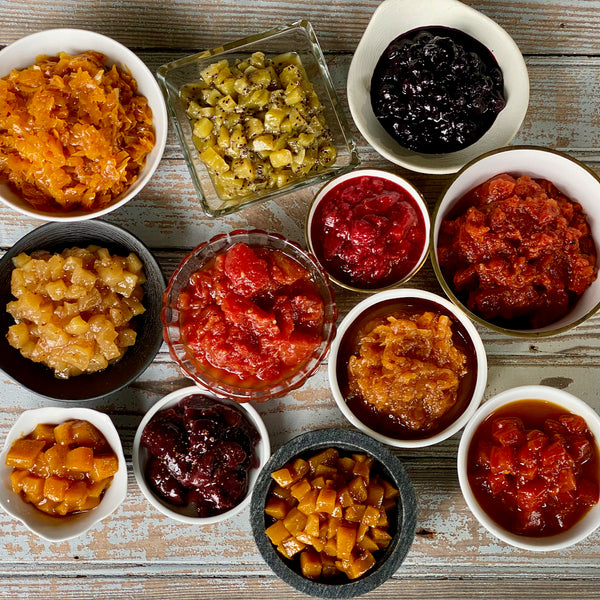 Methods We Love: Quick Pan Jams
This method developed by our Culinary Director, Helen Park, has quickly become one of our favorite ways to make jams on the fly. Having jam in your fridge is a really great way to capture a moment in time, preserving the flavors of the season to enjoy long after the summer months are over.
You can use it as a spread on a sandwich, as a topping for pancakes and waffles, in desserts, or just eat it on toast for a sweet little snack. Keep this method on hand for whenever the hankering hits! Learn how to do it below and see our favorite recipes using quick pan jams.
The Method
The beauty of this recipe is in the method. Once you have it down, you can play with ratios and ingredients. Of course, we like to add as much spice as possible and it's a really great way to experiment with flavors.
Heads up - depending on the fruit you use, ratios can change, which is why we created a handy guide for all of the ratios you'll need. Find it here!
Basic Ratio
Yeilds 1 1/2 cups of jam
¼ - ½

 

cup sugar
2 Tbsp water
2 cups fruit, diced
1 Tbsp lemon juice
¼ - ½ tsp spice (adjusted per blend)
pinch of salt
Caramelizing
The most important step is to caramelize sugar and water together until it becomes amber in color. This takes a bit of watching over to make sure it doesn't burn but happens fast. Once you see the amber color and all of the sugar is melted, you can add your fruit, spices, acid, and salt and bring to a boil. Cook this down until the fruit (or vegetables!) is cooked through, sticky, and shiny, then store in your fridge!
Tip: resist the urge to stir at this point. The jam will just get stuck to your spoon and harden.
Usage Ideas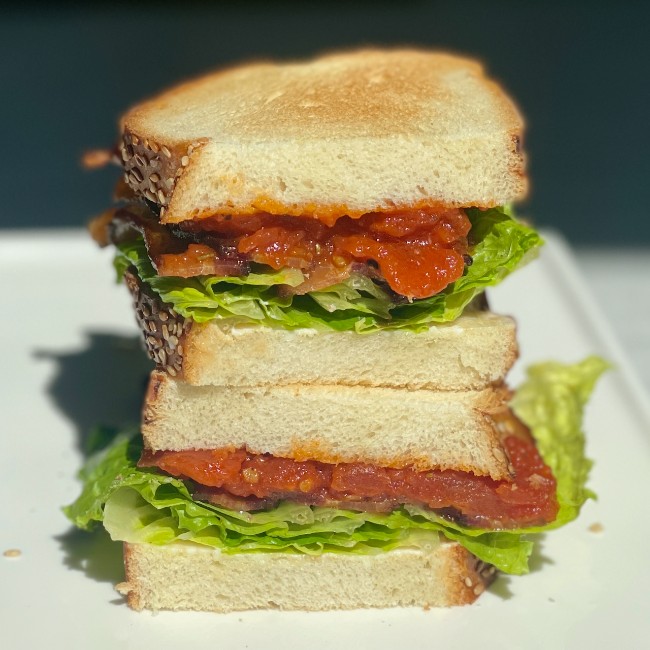 Enjoy BLTs all year round with this savory, sweet tomato jam that goes well with the rich flavors of bacon.
Lior's simple crepe recipe is a great weekend breakfast. Serve them with a variety of jams, sweet or savory!
Make shortbread cookies and sandwich some jam in between two for La Boite-style biscuits at home!
Watch how to make Quick Pan Jam with apricots: