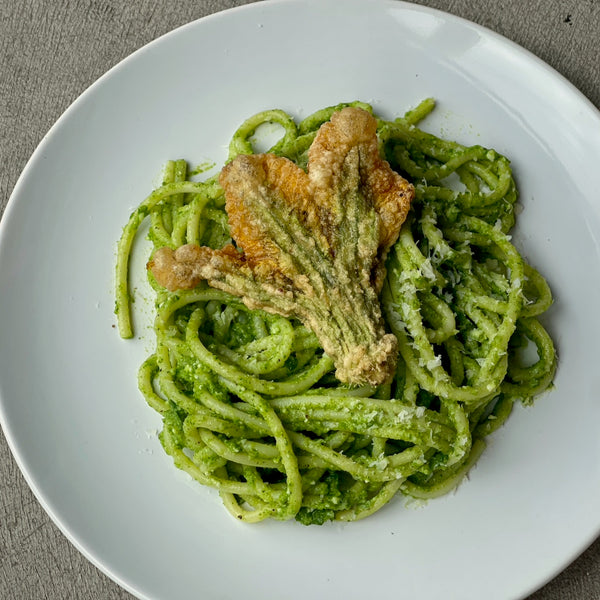 Stock Your Fridge: Summer Condiments & Dressings
Sometimes all you need to make a delicious meal is a great condiment, which can oftentimes easily be made using spice blends and a few pantry staples to supply maximum flavor. These essential recipes are great for salads, marinades, and topping various meats and vegetables all summer long. Most are made by throwing a few ingredients into a jar and shaking them up. We like to keep a few essential sauces in our fridge at all times for seasoning meals throughout the week.

The secret to delicious pesto every time? Using arugula as a base instead of basil. You can even use arugula that's about to go bad. Plus, this version is nut free. Server it with pasta or as a spread on sandwiches.
A play on classic mustard vinaigrette that feels a little more luxurious. Keep this in your fridge to dress refreshing summer produce salads, marinate meat, or drizzle on hot-off-the-grill veggies.
A sauce, dip, and dressing in one. You can have this with crudités for a refreshingly healthy snack or drizzle it over fish tacos. Once you try it, you'll understand just how versatile this sauce can be. 
Bombay adds a sunny heir to this tahini based condiment that acts as a sauce or dressing. Dip crudités in it or serve with roasted sweet potatoes.
Another quick vinaigrette you can put together quickly and keep in your fridge for a while. We use it on our Grilled Corn and Arugula Salad recipe.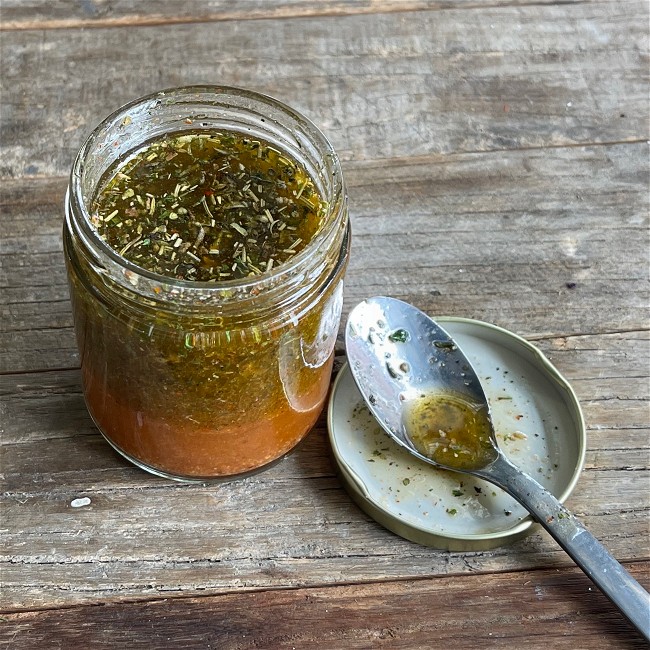 This French style vinaigrette tastes classic using the Riviera Herbs blend that can be thrown together quickly to dress salads of all kinds all summer long.
A satisfying, savory-tart mayo based condiment. It pairs perfectly well with crispy cauliflower, try our recipe here.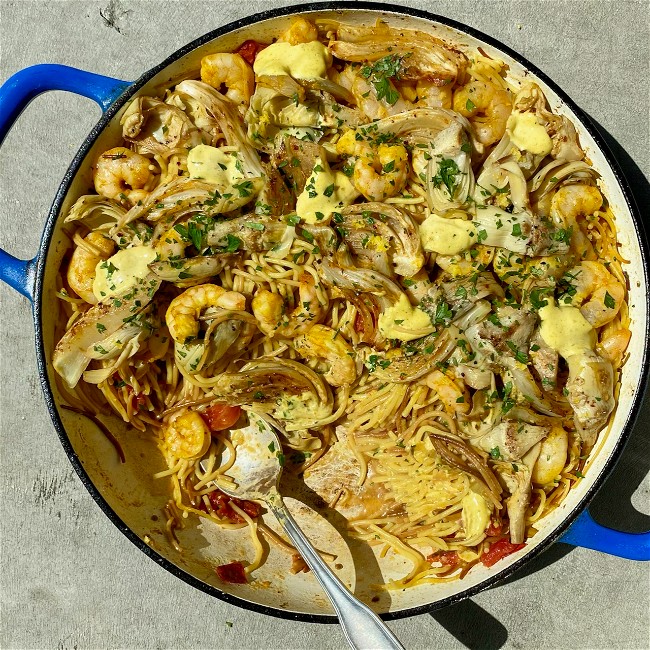 Dali aioli is an absolute essential when eating the traditional Spanish dish, fideuá, but it's also amazing on other summer dishes. Slather it on bread and grill it up or use it on sandwiches to take to the beach.
That's right! B-Mary isn't only for Bloody Marys. It's a complex, tomatoey blend that can be used to add a kick of tomato flavor to a multitude of dishes. In our Seafood Cocktail recipe, we use it to make a luxurious version of cocktail sauce.

You guessed it, a vinaigrette to pair with your summer rose sipping. The 1764 blend was developed to specifically mimic the notes found in Ruinairt's rose Champagne.