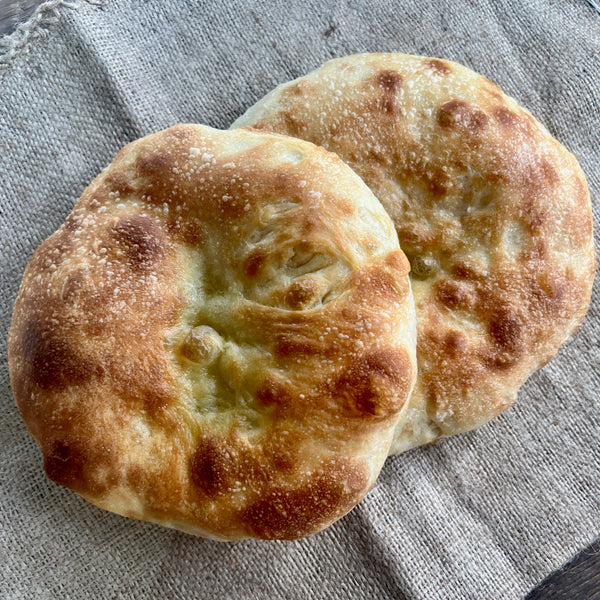 Summer Breads
Break bread with friends and family all summer long! All of our summer bread recipes feature relatively simple dough making processes and cooking on the grill or in a frying pan - except our No Knead Focaccia, which requires an oven or toaster oven.
Picture a breezy summer picnic table filled with fresh-off-the-grill flatbreads, peak-season produce, and refreshing dips and spreads. Ripping into steamy breads flecked with whole spices and seeds or smeared with labne. Keep these recipes in your back pocket all summer long!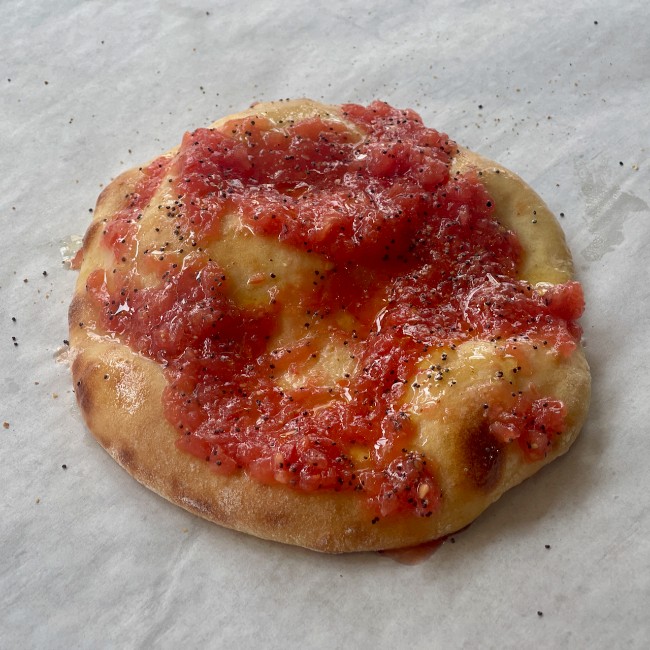 Made with ripe summer tomatoes, this bread can serve as a delightful afternoon snack or appetizer at a summer dinner party.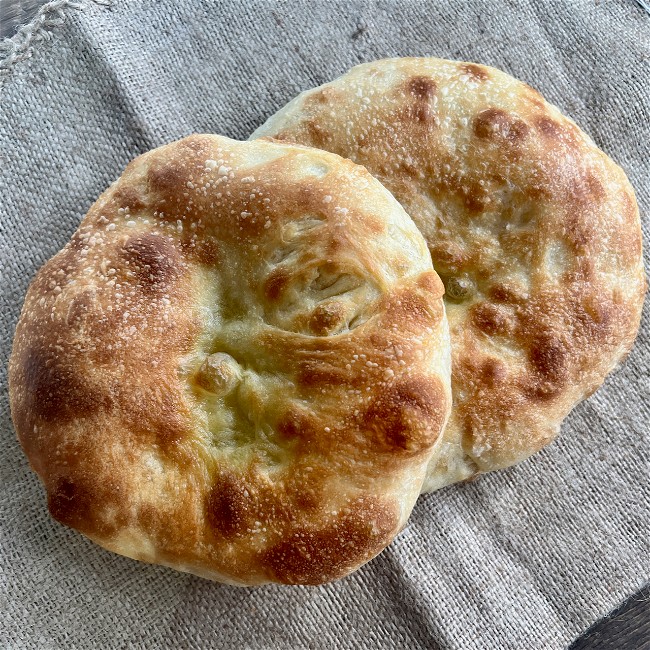 This dough is so light, fluffy, and chewy. Great for making personal frenas or you can even use it to make pizza!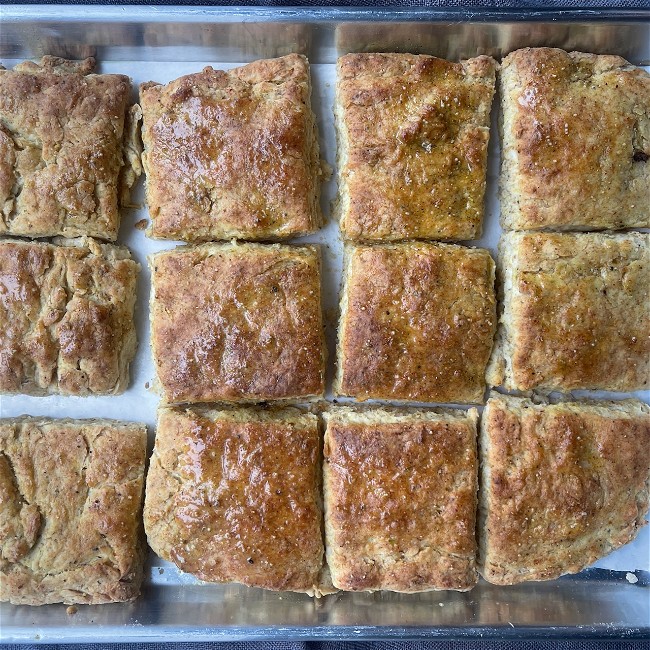 Fluffy, flaky, slightly sweet biscuits made with Mishmish. Excellent for enjoying on a warm summer's morning.
Grilling pita up gives it that nice charred flavor. Top it off with plenty of olive oil and za'atar and you will be the most popular person at the cookout!
No knead focaccia is the ultimate easy bread recipe that can be transformed in so many ways. Try it topped with whatever spice blend you'd like and add olives, onions, or tomatoes before baking, or simply keep it plain!
Adding spices to your flatbread dough gives it bursts of flavor throughout. You won't even need a dip it's so good, but serving these up with labne on the side is one of our favorite snacks.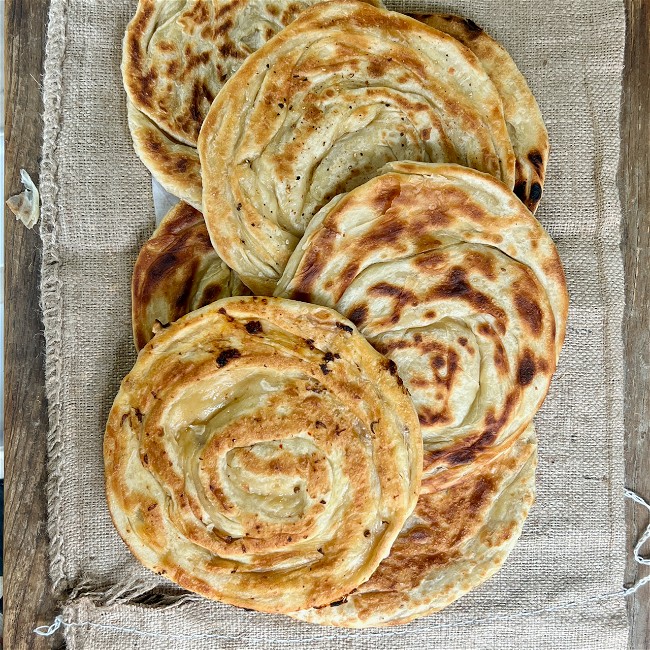 This flaky Yemenite fried bread is unlike any other and will become your new bread obsession.