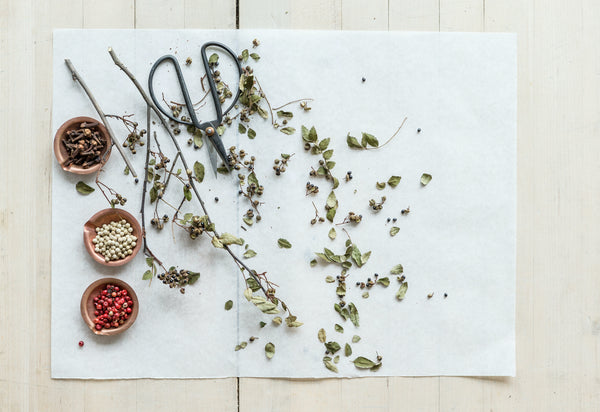 Our Favorite Pepper Mills
We always recommend grinding whole peppercorns at home rather than buying pre-ground pepper from the supermarket. Here are some of our favorite pepper mills for sale right now. 
For the month of January, our entire peppercorn collection is 15% off with the code pepper15. 
Classic pepper mill design, great size and built to last. You cannot go wrong with this mill from Peugeot. 
Much like the Peugeot, you can't go wrong with this mill from Fletcher's Mills. This one is slightly smaller in size. 
This pepper mill by Peppermate has a clear bottom, so you know exactly how much pepper you're grinding. The crank on the side makes it super easy to use and you won't get tired if you need to grind a lot of pepper.
One of the best pepper grinders under $30. The fact that it's clear means you'll know when you need to refill, which is a major plus!
Great looking and it will last you a lifetime. Plus it's smaller than the average (3"), so it's great for using with more rare types of peppercorns. 
Something to Note:
Do not grind Long Pepper in a pepper mill! We recommend crushing them and then grinding in a coffee grinder. If you need a small amount of Long Pepper, you can also simply microplane over the dish.