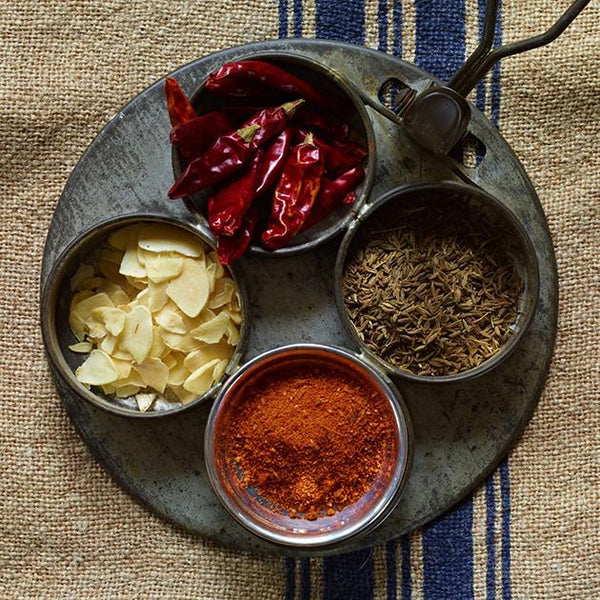 Winter Spice Cooking Class Recipes
Cook-along with Lior and learn how to make these 5 spicy recipes!
A new take on a classic, this Negroni is made with the addition of La Boite American Amaro. 
From The Art of Blending, this recipe showcases the winning combination of fish, citrus and heat. Shabazi N.38, high quality olive oil and ripe, fresh grapefruits are the keys to making this dish shine. 
A hearty main dish made with freekeh, which naturally has a round, smoky flavor, so you don't need to add a lot of ingredients to make a tasty dish. 
Vadouvan and Brussels sprouts play off each other in this veggie side dish. 
Sorbet, Mishmish, blood orange supremes, and olive oil!
All products needed for the class are 10% off with code winterclass210. Find products listed below.