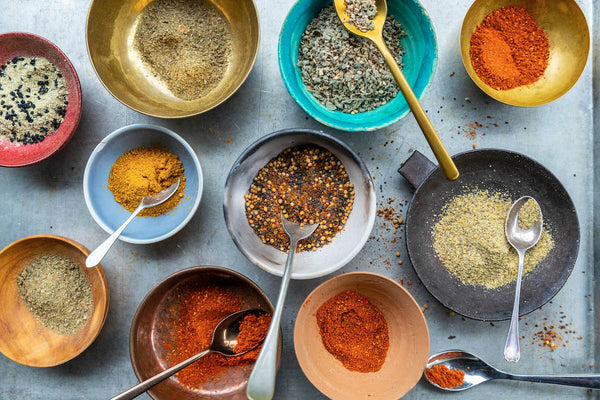 Meidan Siboni
Meidan Siboni and Omakase at the Spice Lab
Thank you Meidan for taking the time this month, can you tell us a bit more about the two upcoming dinners at the Spice Lab?
I am beyond thrilled to be cooking these two dinners in NYC. It has been a long time dream of mine to cook in NY. I was always inspired by the power of this city and the sophistication of its people. I think my menu will be inspired by art, music, architecture and beyond all the amazing qualities of fish and produce. It will be a combination of some of my signature dishes with some inspiration of the moment based on the market. I am also excited to cook for people who I've met via social media and will now have the chance to cook for.
Gotcha. How did you decide to start learning how to make sushi?
While in High school I found a youtube video by accident about sushi making. The rest is history. From that day on a became fascinated with everything sushi and Japan. I spent years teaching myself and taking classes in Japan and around the world. I taught myself everything I could. I was blown away by the aesthetics at first and then started discovering the unique flavors and methods. I think sushi found me and not the other way around.
And how would you describe your cooking style and philosophy?
I combine traditional sushi preparations and techniques with modern influences and european and middle eastern cuisine. I am not trying to make classic sushi since it is not my own. So I created my own signature and interpretation of sushi incorporating my Israeli background and travels around the world. The fish and ingredients are always the hero, so I cook or prepare them as simply as possible, but always try to create an emotion and tell a story.
Ahh. And what's the most interesting thing you learned when you were studying in Japan?
The most interesting and impressive thing I witnessed, still to this date, is how Japanese people approach sushi and everything else with the idea that you do not compromise or give up. It is everything or everything. I do the same but aim to make sushi more approachable and fun.
Thanks! Last one, what's one of the best things you've eaten recently?
I ate at Barfina in London not long ago. I was shocked by how precise every dish was. Very much like Japanese cooking in that everything made sense and the ingredients really shined through.
Thank you Meidan!
Two upcoming dinners are scheduled at our Spice Lab, tickets are below and hopefully you can join us:
And please follow Meidan for more updates