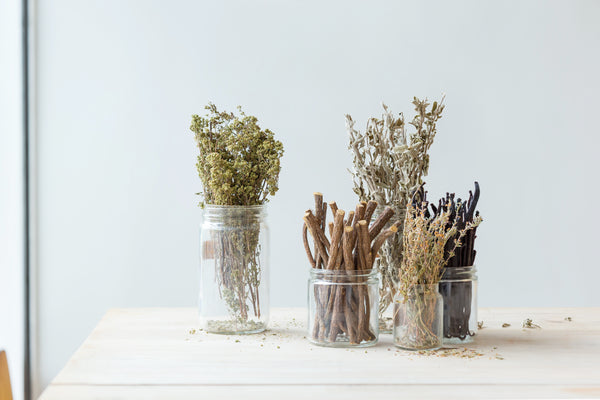 Mitchell Davis
This month we have an interview with Mitchell Davis of the James Beard Foundation, he answers some questions about the foundation and its efforts to support the restaurant community, and shares his recipe for matzo brei!
Credit: Clay Williams for The James Beard Foundation.
© Clay Williams - claywilliamsphoto.com
Thanks for taking the time Mitchell, so the James beard Foundation has set up a relief fund for restaurants, can you let our readers know what the funds are being used for and anything that has been accomplished thus far?
The fund is for restaurants who need immediate cash to help bridge the time between now and when they might receive any government stimulus money to sustain their businesses. We are making $15,000 emergency grants to independent restaurants provided they have completed the application and offered proof of business on a first-come, first-served basis (divided into geographic regions of the country that align with the regional James Beard Awards). We hope the money will be used to support staff, to keep the lights on, and other immediate needs in this crisis moment.
That's great! Direct cash transfers are a huge help. For those in the restaurant business, what are some other resources they may not yet be aware of?
The list of resources grows daily. We are trying to keep track of them on our website here. We were a founding partner of the Independent Restaurant Coalition (IRC) which is lobbying Congress to make sure that the stimulus bills they are passing are suited specifically to independent restaurants—which don't operate like other small businesses so they require special stipulations. There are many funds that have been created to support restaurant workers specifically. These are done by individual restaurants, but also organizations like ROC (Restaurant Opportunities Center) and others. Food Network star Guy Fieri has created a substantial fund for workers. Then there are the projects like Ed Lee's Lee Project which is using restaurants to help feed and provision restaurant workers who find themselves suddenly out of work, out of money, and likely having hard time buying food. The response has been overwhelming, and the challenges are overwhelming, too.
Thank you, as a consumer, aside from donating to your fund, what are other ways of supporting restaurateurs and those who produce our food?
There are a lot of things you can do. Call your representatives in Washington and tell them to support the efforts of the IRC and save independent restaurants. You can order delivery and take out from restaurants that are set up to provide it, but avoid the third-party apps and call the restaurants directly. You can buy gift cards, restaurant bonds, support their go-fund-mes. Think of what you might pay for a meal and then, if you still have the means, go donate that to your favorite places to support them.
Great tips, thank you! For those not familiar, can you please give a brief history of the story and mission of the James Beard Foundation?
It's hard to be brief. James Beard was considered the "Dean of American Cookery." He was the first person to cook on television, wrote over two dozen cookbooks, taught thousands of people how to cook, and inspired a generation of chefs cohere an American cuisine. When he died in 1985 colleagues, friends, and students raised money to buy his house on West 12th St. in Greenwich Village and they turned it into a performance space for chefs and a center for American food. Chefs from all over the US and the world come and cook special dinners there—you could say we invented the pop-up. In 1990 we founded the James Beard Awards for restaurants, chefs, books, and media—which are celebrating their 30thanniversary this year, though the celebrations have been interrupted by COVID-19. About a dozen years ago, building on the celebrity of chefs and their power to influence culture we started adding a suite of what we call "Impact Programs" to train them and leverage their voices to advocate for a more sustainable, more equitable, and more diverse food system.
Got it. And can you please tell us a bit about yourself and how you came to work with the foundation?
I've always been obsessed with food and cooking, having worked in a butcher shop and starting a catering company in high school. I went to Hotel School at Cornell during which I spent a year in Paris that opened my eyes to a whole new form of food obsession. After college I cooked in Italy for almost a year and when I came back to the US I knew I wanted to do something in food in NYC. About 27 years ago I started volunteering in the kitchen at the James Beard House to help chefs who had come to town to cook. At the time I was working for a food magazine called Art Culinaire, and we used to write about chefs from all over the world. Cooking with them at the Beard House was a great way to get to know them and their food. In December 1993 I began working there as the director of publications—replacing Dorie Greenspan, who went on to write for the new Food Network—and have moved through the ranks to my current role as Chief Strategy Officer. Over the years I've found a lot of ways to deepen my understanding and appreciation of food. I've written or co-authored five cookbooks (including Kitchen Sense and The Mensch Chef), I completed a Ph.D. in food studies at NYU, I've reviewed and rated countless restaurants, given numerous talks and panels, and just kept finding ways to learn and to share more about food.
And you have a recipe to share with us for matzo brei?
Yes, it's a family recipe with fruit and cinnamon. You can click the picture below or this link for the recipe.
Nice! And how about your favorite light-hearted quarantine moment so far?
About a week into working at home we got a puppy, Milo, a 12 week old Bernedoodle—the timing was coincident; we had been on a wait list for a year. Now that I'm working from home so much, every day is filled with light hearted moments and poop.
Thank you Mitchell, that's adorable.
Follow Mitchell for more updates
Instagram: @kitchensense
Mitchell Davis is the chief strategy officer of the James Beard Foundation, a cookbook author, a food journalist, and a scholar with a Ph.D. in Food Studies from New York University. With the Beard Foundation for 25 years, Davis has created and overseen many of the organization's important initiatives, including the JBF Greens for "foodies under 40"; the non-profit's popular five-week pop-up restaurant JBF LTD in Chelsea Market (2011); the annual JBF Food Summit, a national dialogue of thought leaders on sustainability and public health in the food system; and the JBF Chefs Boot Camp for Policy & Change. In 2013 Davis assembled and led the team that was selected by the U.S. Department of State to create the USA Pavilion at Expo Milano 2015, receiving special commendations from First Lady Michelle Obama and Secretary of State John Kerry, among others.