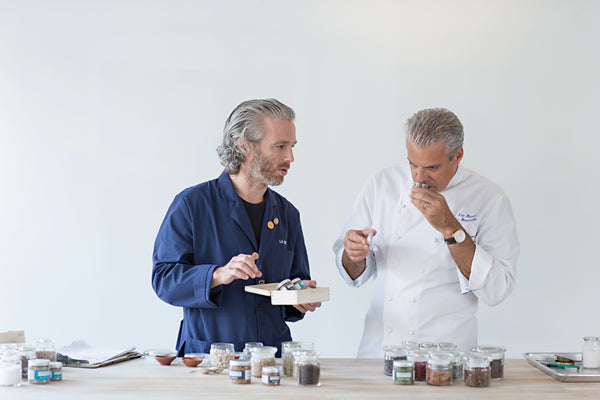 Eric Ripert, Le Bernardin
Having worked together for three years, Eric Ripert of Manhattan's Le Bernardin and Lior Lev Sercarz of La Boîte decided to collaborate on the creation of a unique line of spices. Drawing inspiration from their international travels, their shared passion for global cuisines, and their cities of origin, Eric and Lior are thrilled to introduce the Voyager Collection. This exclusive selection of travel-friendly spices will allow chefs and home cooks alike to elevate everyday dishes as well as elaborate preparations while at home or on the go.
Since 2015, Eric and Lior have sold a line of single spices as part of the Voyager Collection. Most recently, Eric and Lior collaborated on a new tahina product as part of their collection, made in Israel with 100% Ethiopian Humera sesame seeds.

Le Bernardin
le-bernardin.com
155 W 51st St
New York, NY 10019
(212) 554-1515