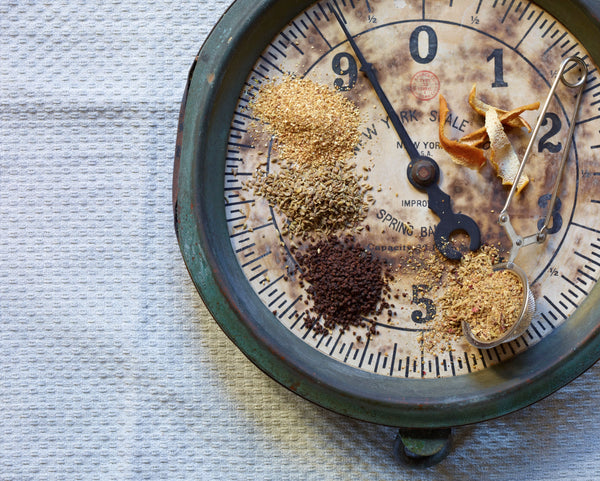 Breeze N.5
Each month, we highlight one of our spice blends in the hopes to better educate our clients and to inspire them to try new flavors. La Boite's founder, Lior Lev Sercarz, has formulated each blend to elevate your culinary experiences. Every blend is inspired by a person, a place, or a dish, with the flavors working together to tell a story.
Many blends are inspired by places in an attempt to capture the essence and flavors of a location, oftentimes providing a sense of nostalgia for old travels and homes. Breeze N.5 is an ode to the anise-like scents drifting across the Brittany region of France, brought over by the sea mist and the fennel and sorrel growing on the cliffs.
In an unexpected combination of flavors, lemon, green tea, and anise come together to deliver a fresh citrusy zing to whatever it's added to. Although it was originally intended for seafood, Breeze has found its way into the ingredient lists for breads, crackers, and even beer, making it endlessly adaptable.
The texture is coarse, much like the grains of salt, which is another nod to the salty fresh air of the region. It creates a light crust and provides an interesting element to dishes. 
Please enjoy 25% off with code BREEZE25 for the month of August.
Ideas for Use
Rub all over salmon and let sit for an hour before broiling or grilling.
Whisk Breeze with honey and sherry vinegar to taste to make a glaze for duck or pork.
Stir into a glass of freshly squeeze lemonade. 
La Boite Breeze N.5 Recipes