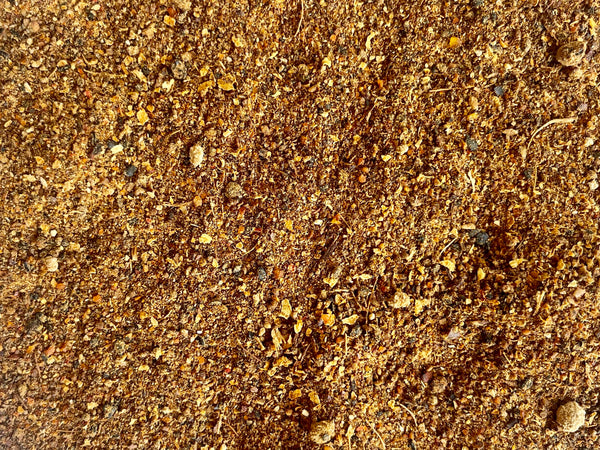 1764
Each month, we highlight one of our spice blends to better educate our clients and inspire them to try new flavors. La Boite's founder, Lior Lev Sercarz, has formulated each blend to elevate your culinary experiences. Every blend is inspired by a person, a place, or a dish, with the flavors working together to tell a story. 
1764
Not surprisingly, wine and spices have a lot in common: The way they amplify the food they're paired with, the subtle notes and aromas found in different kinds, and the nuanced flavors. So, when Frédéric Panaïotis, the Chef de Caves for Ruinart Champagne, partnered with Lior to create a blend that celebrated Ruinart Rosé Champagne, it only made sense.
The name 1764 commemorates the date when Ruinart first launched their festive rosé champagne. And although you can enjoy this delicious wine year-round, something about sipping a chilled glass of rosé on a hot summer day just feels right.
1764 is a truly magical display of how a blend of spices can come together to create a symphony of flavors. Sumac, licorice, and cubeb mimic the notes and flavors found in the Ruinart Rosé with astonishing accuracy. Enjoy a glass paired with a meal made with the blend and you'll be blown away.
If you don't have a bottle of rose champagne, don't worry. 1764 is exceptional on its own and has an extremely unique flavor that is good in both savory and sweet dishes.
Get 1764 for 25% off with code 176425 for the month of July!
Recipe ideas
Add to waffle batter and serve with whipped cream and syrup
Use on a rack of lamb and serve with caramelized onions and a yogurt sauce
Make a simple vinaigrette with 1764, your favorite vinegar, olive oil, and salt and pepper
Other recipes