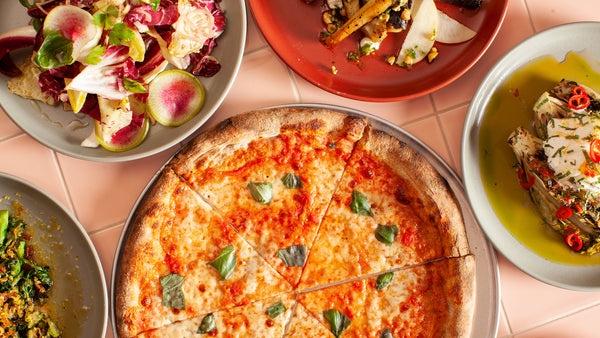 New York Restaurant Guide
 Here is a list of some of our favorite New York restaurants that use our spices in their kitchen. 
The NYC outpost of the classic Philly restaurant. Chef Andrew and Lior collaborated on five custom blends for the restaurant, so be sure to go check them out!
A cozy, nostalgic New York cafe and wine bar located in the West Village. Chef Nick uses La Boite blends in many dishes on the menu. Try the Spaghetti a la Camille or the Pork Chop.
This pizza restaurant includes a shaker of a custom pizza blend by La Boite on each table.
This buzzy Greenwich Village seafood spot is serving up unique dishes inspired by English cooking.
Cote is the first Korean BBQ restaurant in the world to receive a Michelin star and for good reason! The hospitality is amazing and the food is innovative, delicious, and unique. 
A combination of classic French and North African flavors shines in the dishes at this charming little neighborhood restaurant situated right above Washington Square Park. 
A three Michelin star fine-dining experience that's worth the splurge. Chef Eric Ripert uses his collaboration Voyager singles and blends in a multitude of dishes.
Another classic NYC fine-dining establishment and where it all started! Lior began his culinary career in the United States working in the kitchen at Daniel. 
Click here to find our full list of retailers and restaurants in NYC!