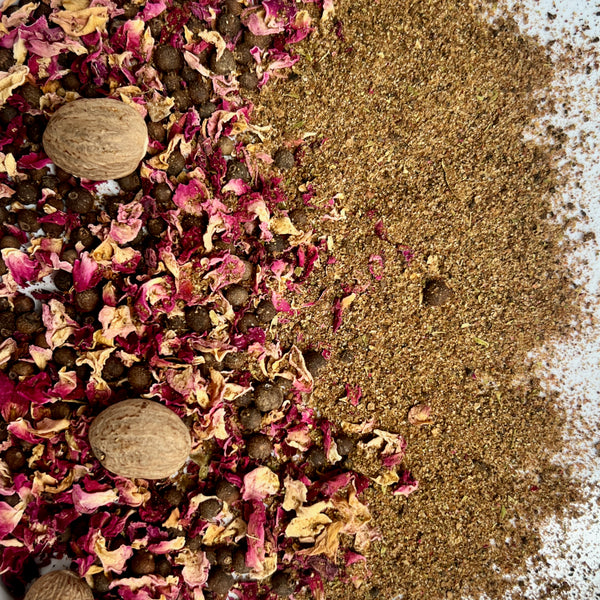 Shawarma East
Each month, we highlight one of our spice blends to better educate our clients and inspire them to try new flavors. La Boite's founder, Lior Lev Sercarz, has formulated each blend to elevate your culinary experiences. Every blend is inspired by a person, a place, or a dish, with the flavors working together to tell a story.
Inspired by Turkish style shawarma and grilled meats, Shawarma East has the deep and nutty flavors of the Eastern Mediterranean - cumin, allspice, nutmeg, and rose petals. 
The blend has savory and floral notes of nutty cumin, clove and cinnamon, the warm depth of peppery allspice and the floral finish that adds complexity through rose petals.