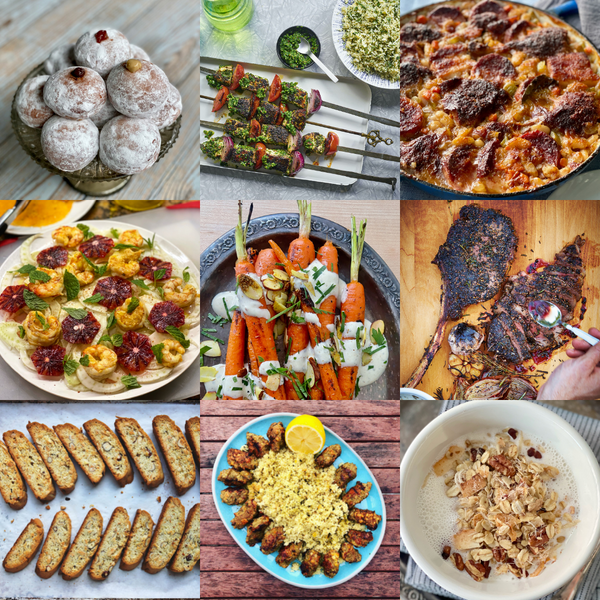 Top Recipes of 2021 Part 2
Part 2 of our favorite recipes of the 2021! Staff picks, contributor favorites, and some dishes and techniques that we feel like exemplify La Boite. We hope you enjoy! 
by Lior Lev Sercarz
"I love throwing a quick salad together with ingredients from around my kitchen. During blood orange season, I try to eat as many as possible." OMG seasoned shrimp are served on a bed of fennel with blood orange slices, allowing for the fresh produce to really shine through.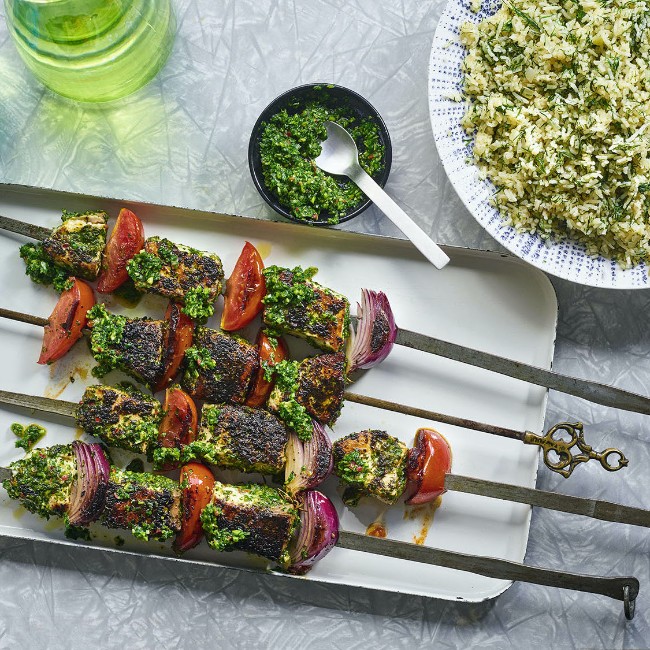 by Adeena Sussman
In 2021, we were very happy to announce a collaboration spice line with our friend, Adeena Sussman! We crafted three unique spice blends for Adeena that mimic the flavors she uses in her kitchen everyday. Here is her recipe for Fish Kebabs using the fragrant Herbes de Carmel blend.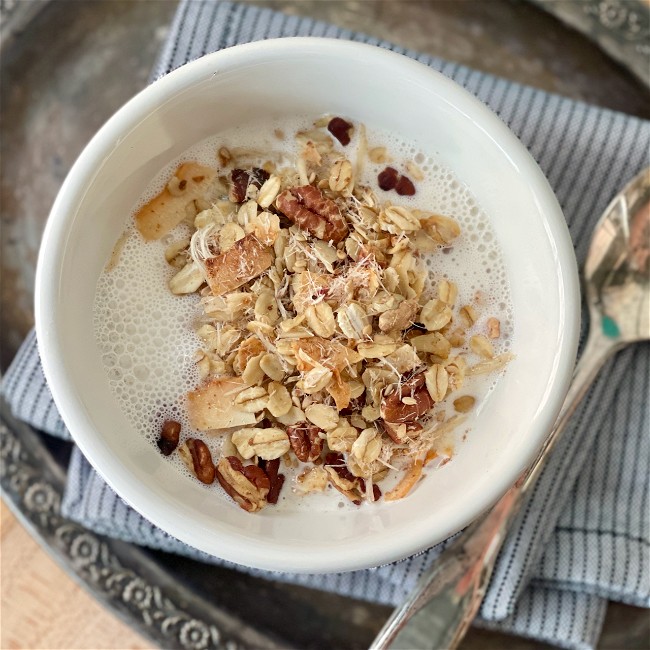 by Helen Park
"I don't normally care about granola, but I've made this recipe for my regular life many times since it first went out. It's now a part of my own 'on hand' collection.  I mostly love it for the Desert Rose (one of my favorites) and I'm a sesame lover (for my personal batch I put double halva floss).  I also love that it pairs with Tahini milk and of course this leads to my obsession with Tiramisu on the Desert Rose train."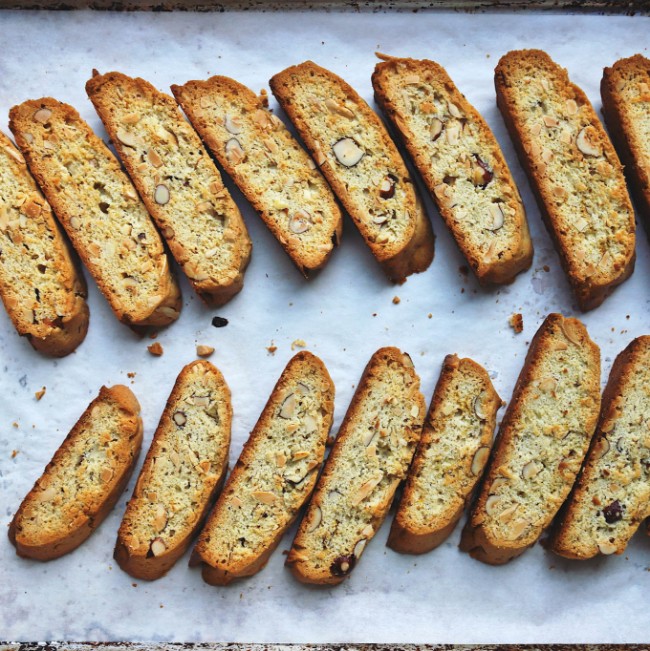 by Christian Leue
Breeze is one of those amazingly versatile blends that can be used in savory and sweet applications. "The tea adds a great savory and herbal character to my favorite friend for my morning coffee," says Christian.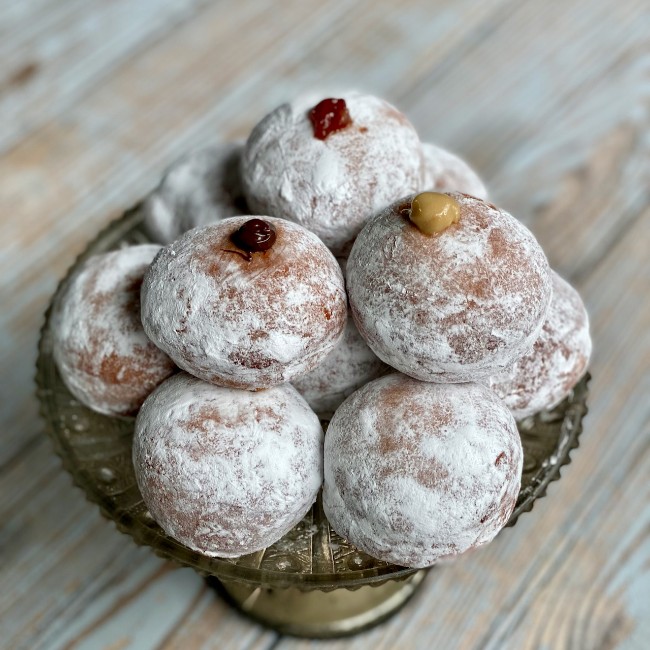 by Mymi Eberhardt
For a healthier version of your favorite holiday treat, Mymi developed these baked Sufganiyot. Another pro to baking these donuts - no messy cleanup from frying. Fill them with your choice of jam, chocolate, or halva labneh cream. 
by Lior Lev Sercarz
This recipe is all about the broiling technique and the Pilpel spice blend. Use the broiling setting in your oven to get a beautiful char on your steaks in the winter without having to fire up a grill.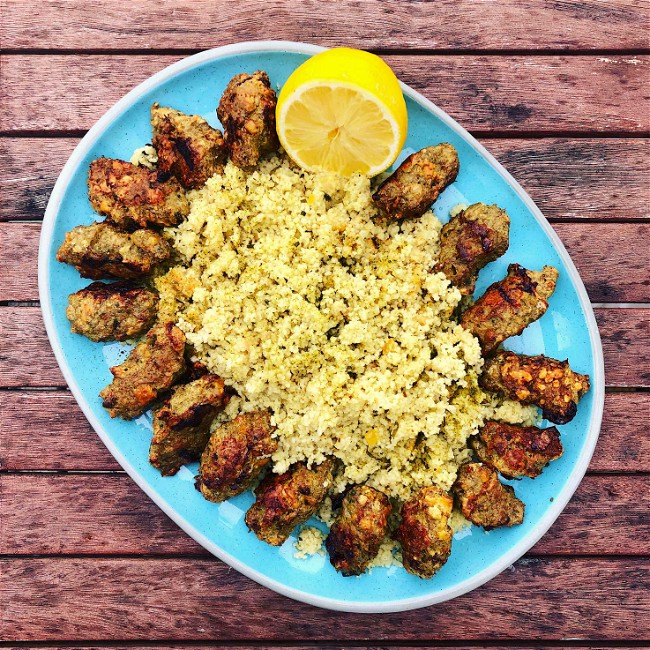 by Christian Leue
This is one of Christian's favorite dishes of the year because with just a few of spice blends and a handful of useful techniques, a foreign dish is made approachable. 
by Helen Park
A beautiful dish that exemplifies the concept of layering flavors. Carrots are grilled for that smoky char, then topped with a flavorful yogurt sauce made with Mousa, and sprinkled with Sillery Almonds and fresh parsley. Simple, honest, and oh so delicious. 
by Helen Park
It's not easy to achieve the perfect cassoulet, but after years of recipe testing, Helen feels like she finally did it. A gelatinous broth is essential to creating that desirable crust on top of the beans and meat. This hearty dish is perfect for winter eating.