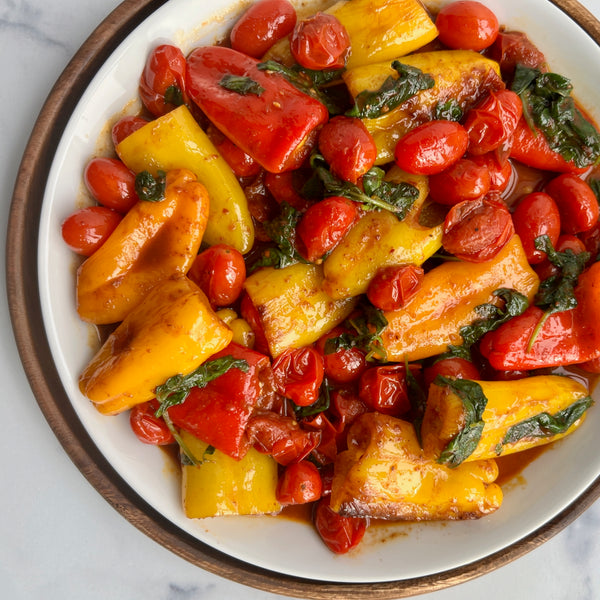 Baby Peppers with Basil
Have you had these baby peppers lately?  They can be cooked as is, have a tender skin, and are super sweet.  As part of a mezze spread, an appetizer, or side dish, I love serving these baby peppers lightly cooked with even more bright, freshness and supported by the warm flavors of our Amahari blend.
Don't worry, you can use adult peppers for this recipe too but do try the babies if you see them.
Check out our Mezze collection of dishes (including this one) in Recipe Notes below.