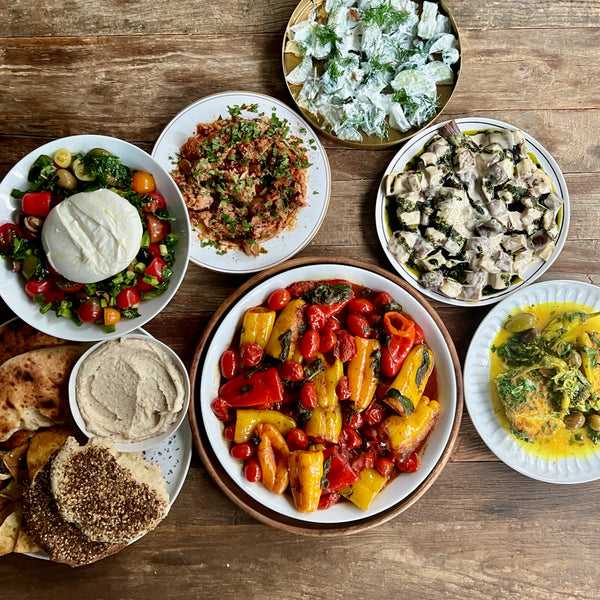 La Boite Mezze Recipes
There is no better way to share food with friends and family than with a mezze spread. This social way of eating is popular in the Mediterranean and the Middle East, but can be found all over the world. The best part about it is that you can mix, match, and combine the dishes to create your own flavor combinations. We purposefully developed this spread so that each mezze is delicious on its own and together with each other. Hope you enjoy!
Baby bell peppers are charming and delicious when paired with basil and tomatoes and then braised. This quick dish can also be a veggie side with grilled meats!
Feta is seasoned with Curcumade then set aflame for a melty warm mezze. Top it with olives and herbs to complement the tanginess of the cheese.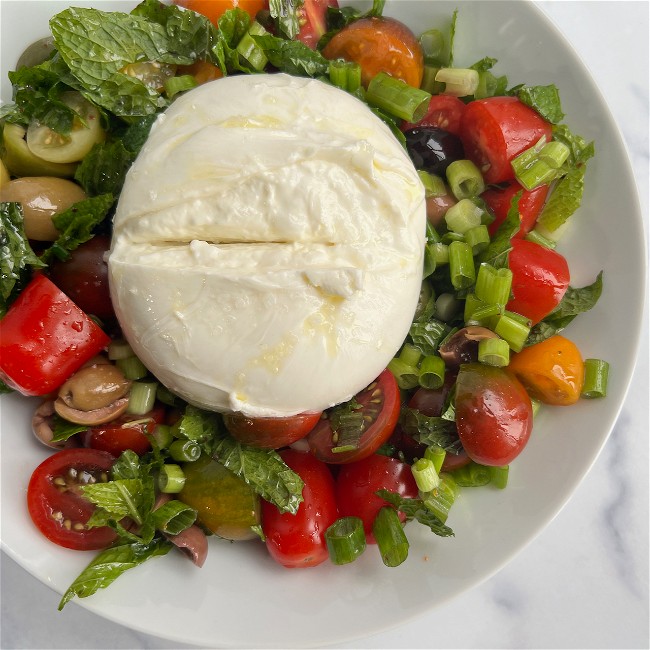 A quick salad made with other ingredients used in the mezze spread is topped with a burrata ball for a crowd-pleasing addition to the table.
Make your own everything bagel seasoning at home and don't forget to add caraway seeds! You can never have too much pita for dipping, so make sure to make a lot.
A quick dish utilizing highly underrated tuna packed in olive oil as the star and topped with herbs and preserved lemons.

Lior's quick rendition of baba ganoush features all of the classic components of the dish and something special: Shabazi oil.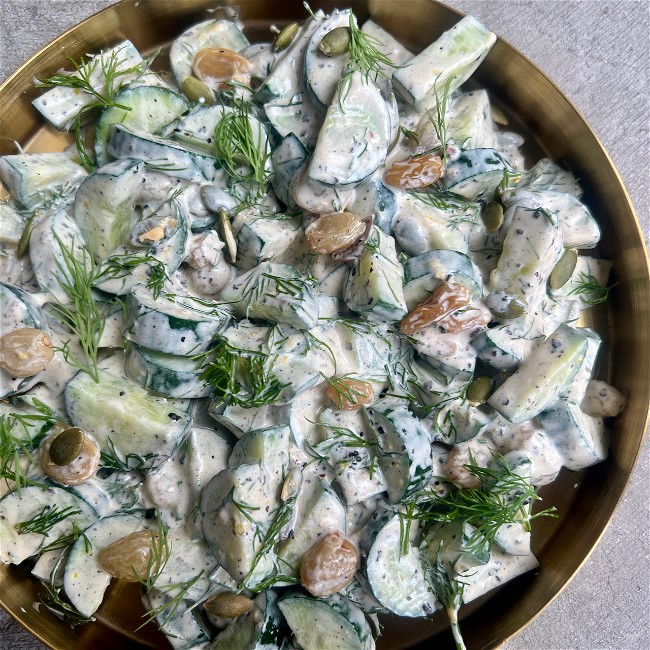 This crunchy fresh, labneh-based cucumber salad adds a tangy cold dish to the table perfect for pairing with Cauliflower Hummus and pita.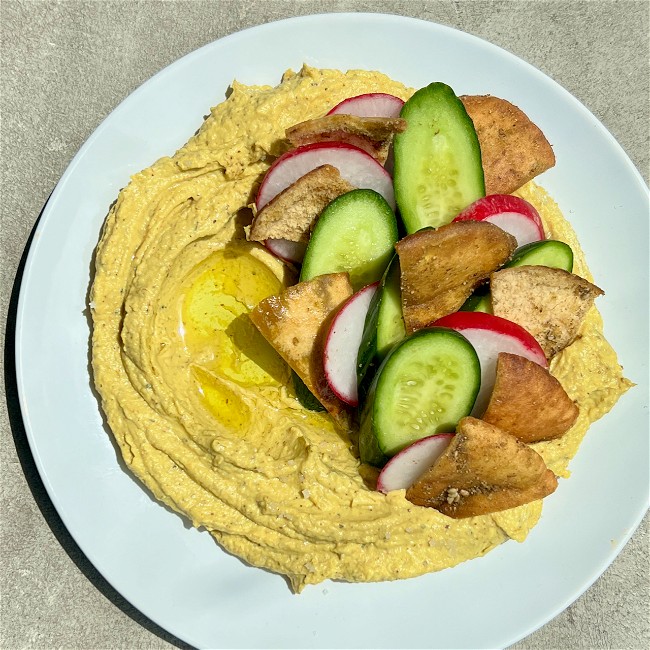 Unlike traditional hummus that uses chickpeas, we use roasted cauliflower in this dip for an extra serving of flavor and an extra bit of smoky flavor.