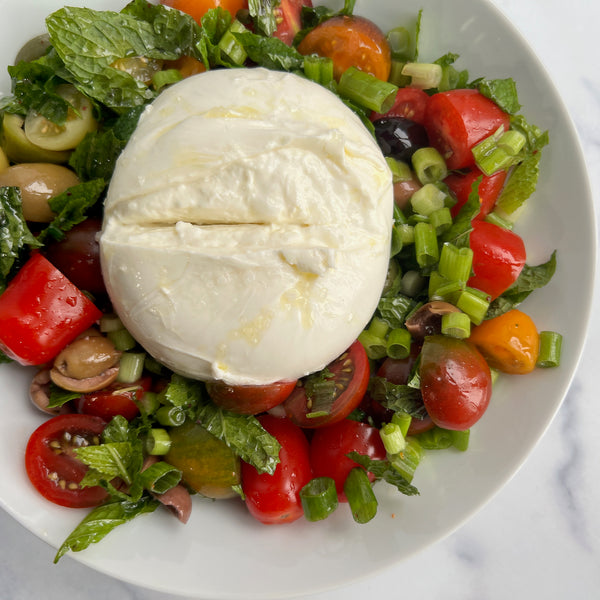 Burrata, Tomato & Olive Salad
You really do not need much to serve a great burrata. This recipe offers a quick and simple way to create a 5 minute salad for a side dish or appetizer.
Check out our Mezze collection of dishes (including this one) in Recipe Notes below.