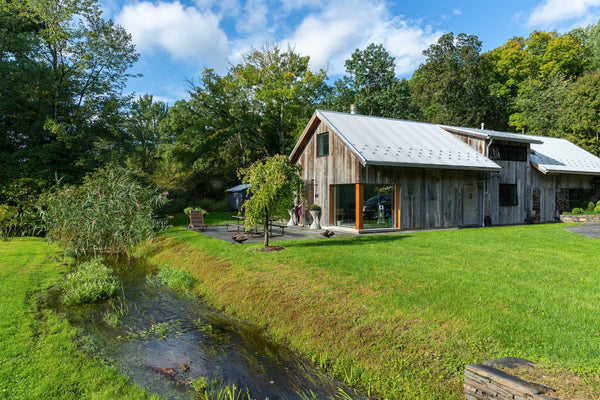 Three Too Many Cooks with Pam Anderson
Family Time In The Kitchen : Pam Anderson & Her Two Daughters
Author of over six cookbooks, including Perfect One Dish Dinners and Three Many Cooks: One Mom, Two Daughters, blogger at ThreeManyCooks.com
Pam Anderson, New York Times bestselling author and veteran food blogger, has been cooking and writing about it all for over 30 years. Her newest book, Three Many Cooks, is part candid memoir and part recipes, beautifully combining her shared experiences as a family both in the kitchen and outside of it. With recipes for comfort food, vegetarian meals, crowd-pleasing one pot dishes, to moments of sadness, joy and everything inbetween, Pam's kitchen is all about spending time with her family and making new memories together.
--------------------------------------------------------------------------
Three Many Cooks: Pam, Maggy and Sharon
1) Fall baking season is officially in full swing. What are some of your favorite things to bake with your daughters?
For the Thanksgiving guest who can't settle on just one flavor pie, last year we developed the Apple-Pecan-Pumpkin Stacked Tart. This year we're simplifying, baking the same classic flavors in a three-layer free-form galette. We also love baking ginger straws, crisp gingerbread cookies that we cut into thin strips with a fluted ravioli cutter. We arrange them in a flower vase, which makes for an eye-catching presentation.
Apple-Pecan Stacked Pie
2) Holiday entertaining can sometimes seem overwhelming at first. What are you go-to crowd pleasers to make for a group?
I just hosted a sit-down dinner for 18 last Saturday night and served cassoulet, followed by a selection of cheeses which I served on individual homemade cracker plates. For dessert I passed around Lady Apples coated with homemade caramel. It was a pretty simple dessert but everyone's eyes lit up when I brought them to the table.
3) As Thanksgiving is fast approaching, can you share your tried and true turkey advice, tips and tricks
I used to soak my turkey in a wet brine, but it's messy and it requires precious fridge space—especially difficult for city dwellers and those in warm climates. Plus you don't get crisp skin. These days I smear my turkey with a dry brine of salt, pepper, citrus zests, herbs, and spices and pop it in the fridge the night before Thanksgiving. It's simpler, more compact, and the turkey skin crisps up better during roasting.
Dry-Brined Turkey
4) After spending over 30 years cooking in the kitchen, what are your can't-live-without kitchen essentials?
My hands!
Sharp knives
A good cutting board
Spring-Action Tongs (an extension of my hands!)
A heavy-duty roasting pan, which I use stovetop set over two burners, giving me an oversized surface to sauté, sear, and fry.
A digital scale
Lots of measuring cups-for both dry and wet ingredients. I particularly love the odd ones, like the 2-cup and 2-tablespoon dry measuring cups and the 2-quart and 1/4-cup liquid measuring cups.
An electric teakettle (I drink coffee, but twice a day, in the early morning and late afternoon, I take time for tea.)
Silpats
My Le Creuset pots
Three Many Cooks
5) Tell us more about your newest book and any other exciting news you have going on!
Since 1998 I've written eight cookbooks, but the latest is is a culinary memoir that I wrote with my two adult daughters entitled Three Many Cooks named after our food blog. We initially proposed it as a cookbook, but when our editor read the stories behind our recipes, she told us to just write. It was a very different process, writing a memoir, especially with two other people who happened to be my daughters!
Follow Pam & Three Many Cooks for more updates
Instagram: @ThreeManyCooks