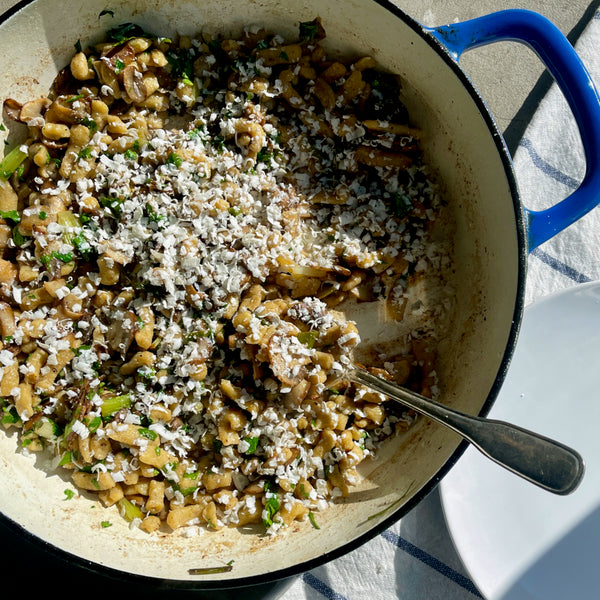 Chickpea Spaetzle with Mushrooms
On the list of things that I am particular about, spaetzle is written in pen. The pieces should be irregular but many of them should be about an inch long.  The texture should be fluffy and dumpling like but with the tooth of a buttered noodle (not mushy, not chewy).  If you whip them up quickly and treat them gently, they will make you happy.
This recipe is a gluten free version complete with roasted mushrooms, cheese and herbs for a nice entrée or side dish.  Bookmark this recipe for the spaetzle to pair with your favorite dishes or quick and easy mains.  The spaetzle can also be made up to 3 days in advance and reheated as needed.  If you really need it at your fingertips, the spaetzle can be made, laid out on a parchment lined tray to freeze, and bagged up to warm up portions whenever you feel like it.