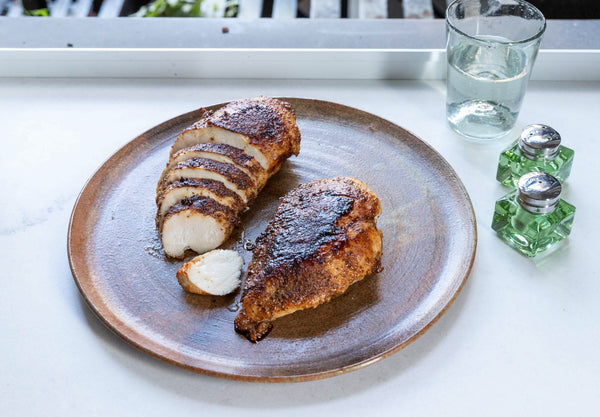 Glazed Seared Chicken Breasts
Chicken breasts become intensely flavorful and juicy with my easy technique: start spice-rubbed chicken in a cold pan. Not only does the slow rise in heat prevent the spices from burning, it also keeps the chicken from sticking to the pan. From a technical standpoint, it's great because you get a sous vide effect, with the meat cooking through evenly first while retaining its juices and developing a seared crust at the end.
The chicken—along with its instant pan sauce—takes well to a range of flavors. The well-loved pairing of coriander and cumin creates an irresistible crust on chicken breasts, which finish in a tangy, sticky balsamic vinegar glaze. The fruity heat of black pepper balances the sweetness of the pan sauce.