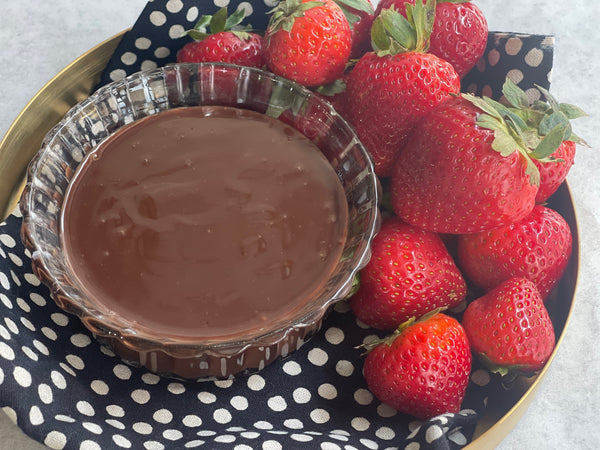 10 Recipe Ideas Using Incredo Spreads
Our friends at Douxmatok have recently release new Incredospreads using their patented Incredo sugar. You can find the delicious products on their website, here. 
These two chocolate-based spreads are made using Incredo cane sugar, a new ingredient created by Douxmatok that contains less sugar, but still has a delicious sweet flavor. They have a ton of delicious uses, but here are some initial ideas to get you inspired:
1.  Heat them up in the microwave and drizzle on ice cream
2.  Spread on toasted Challah
3.  Use in between shortbread cookies for a shortbread cookie sandwich. 
4.  Hazelnut Chocolate Fondue: In a heavy bottomed saucepan, head up half a cup of creamed until warmed through. Add in half a cup of the Hazelnut Cocoa spread, stirring gently with a heatproof spatula, until combine and heated through. Serve with fresh strawberries, toasted challah, bananas, or any other fondue favorites. 
5.  Warm it up and use as a dip for churros.
6. Stir into warmed milk (cow's milk or dairy free milk) for a quick, rich hot chocolate. 
7.  Bitter Cocoa with Labne: Smear 1/2 cup of labne onto a plate, making a well in the center. Put a large dollop of chocolate spread in the center and serve with pita dusted in cinnamon sugar. 
8.  Spread on pancakes or crepes.
9.  Add a spoonful to oatmeal and top with fresh sliced strawberries. 
10. Use in s'mores instead of a chocolate bar.