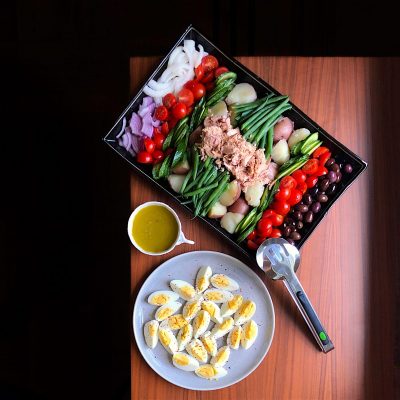 Simple Salade Niçoise
I think summer salads should be a showcase of summer produce, easy to prepare, and fun to eat when it's hot out. To that end I've simplified the cooking process, using only one pot and salting the water heavily to season the vegetables (you can even use ocean water if the sea near you is clean), and using spices to reduce the number of fresh ingredients you need on hand.
I include cooked ingredients, which I find delicious, much as they might offend some traditionalist residents of Nice. Most of the preparation can be done the night before, so it's perfect for summer parties. And serving it as a composed salad allows everyone to take what they like and season it to their taste.