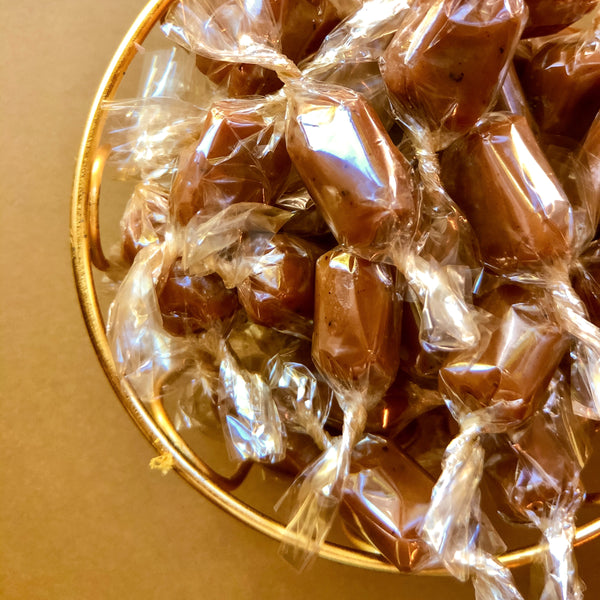 Smoked Cinnamon Salted Caramels
Growing up in Minnesota there were always endless potlucks, sports team get-togethers, and social occasions that required bringing a dish to share, or something for the hosts. At the time I was a teenager a reliable home cook's cookbook for finding recipes that would be crowd pleasers was Always on Sunday by longtime St. Paul Pioneer Press food writer Eleanor Ostman. Somewhere in the latter pages of that book was a recipe this recipe is modeled after, for "Kathy Fox's Caramels" and as a lover of the soft homemade confection I had to give it a go.
In true Minnesota fashion I made them for the holidays and handed out these sugar bombs as gifts that my friends and family fawned over so much that I've made them nearly every year (25!) since. Over time I've tinkered and modified it, but the best iteration, and the one that sticks is when I added Smoked Cinnamon from La Boîte. The subtle smokiness coupled with the buttery caramel and crunchy sea salt is akin to curling up in front of a fire with your favorite, the essence of the holidays in candy form.