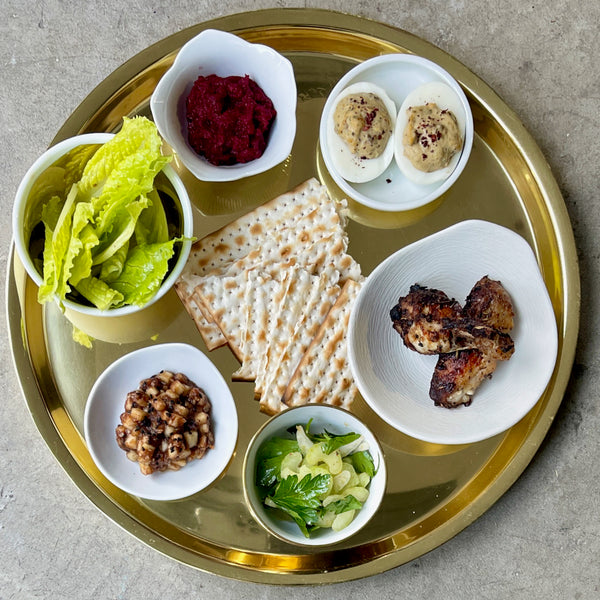 The Edible Seder Plate
We updated the symbolic seder plate with delicious items to emphasize the respect and appreciation for gathering together to reflect on where we came from and how much we have to be thankful for.  This modern version, making the seder plate delicious, invites us to make all of the moments we have together as delicious as they can be.
Below is a collection of 6 recipes, to be served with matzoh, that can be multiplied as needed to share the Edible Seder Plate this coming Passover.