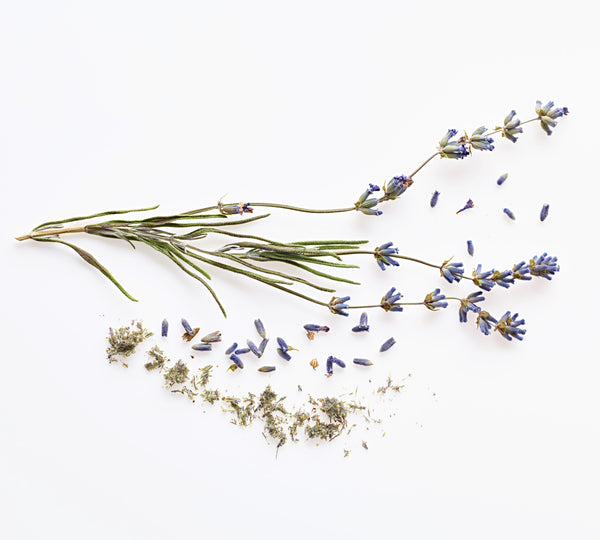 Lavender
Lavender
A perfumy spice made from purple flower buds and gray-green leaves
The name lavender originally stems from the Latin word lavare which means "to bathe" or "to wash," so it's interesting to note that the name has stood the test of time. Throughout history, lavender has been used in a multitude of ways. In ancient Greece, it was noted for its medicinal qualities and used in bathing rituals. In ancient Rome, you could find lavender in every bathhouse. In Egypt, it was used as ancient incense.
Although there are nearly forty species of lavender, the most common and widely cultivated is English lavender. You'll find rolling hills of lavender field sprouting in early summer all over Provencal France, where it is used in the traditional blend Herbes de Provence. 
Flavor & Aroma
A common inclusion in soaps and sachets, lavender can be a tricky ingredient to cook with, but if you do it right, it pays off tremendously. It has a very strong, pungent floral smell with hints of mint and citrus that pairs well with desserts or gamy meats. Because of the abundance of lavender in Provence, France, it can be found in many classic dishes of Southern France.
Origin
Native to countries that border the Mediterranean Sea and cultivated in Provence, France, but also in other parts of Europe, China, New Zealand, and the US.
Harvest Season
Lavender flowers bloom from mid to late June through early July. They are gathered by hand just as the first few florets begin to open and then dried for spices and other products, which takes about two weeks.
Usage Ideas
1. Season cubed veal, diced tomato, and a bit of white wine with ground lavender for a fragrant stew.
2. Combine equal amounts of ground lavender and sugar and use in any baked goods recipe like scones, muffins, or biscotti.
3. Add a handful of dried lavender flowers to a simmering port and use to poach fresh figs.
Other Pairings
Berry daiquiri • Apricot jam • Roasted saddle of lamb • Blue cheese sauce • Creme brûlée • Infused honey • Ratatouille
Recipes Using Lavender