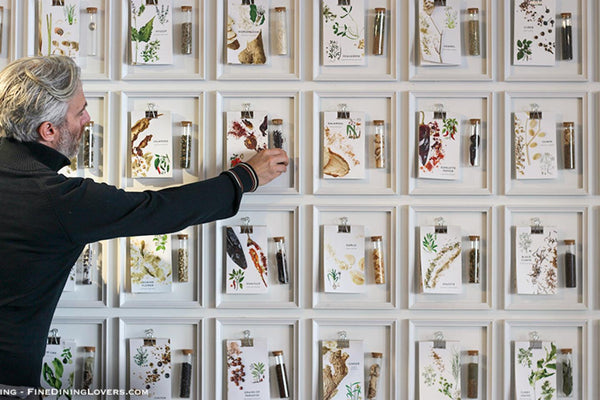 Fine Dining Lovers: The Spice Guy
By Ryan King, Journalist | Posted 16 February, 2017
This story starts, like all good things in life, with food. A bite of lamb to be precise, but not just any old bite. A fork of lamb so delicious, so tongue-seducing, I just had to know how it was made. A smokey, spicy, fruity, citrus harmony; perfectly stacked lego bricks of flavour – how? "Oh, that one," said the chef at the end of the meal, "that one's all about the mix. It's from my spice guy in New York."
He wouldn't reveal exactly what was in the mix, because, you know, "that's a secret." But he did tell me the spice guy's name, Lior Lev Sercarz, and it turns out I'd probably eaten one of his blends before, perhaps more than once. In fact, it turns out that anyone with any serious dining behind them in New York had probably enjoyed one of the 44-year-old's specially crafted blends of spices. 
That's because, since opening his La Boîte company back in 2006, Sercarz has produced custom spice blends for the likes of Daniel Boulud and Eric Ripert, he can list dishes where his hand selected blends have played a major role, like the aforementioned lamb at the Zahav restaurant in Philadelphia, and his blending is the talk of chefs across the city. If you haven't tasted his mixes in a restaurant, he also produces blends for everything from fried chicken to popcorn, beer to ice cream.
Meeting a Master
A 'master spice blender' tucked away somewhere in the shadows of NYC. What would he look like? What would the store look like? How would it smell? A dark room? Some off-shoot doorway inside a market? Piles of ground spices? Turmeric yellow and chilli red hands? All of this comes to mind – but none of it applies to Sercarz.
The store, for starters, looks like something you would imagine if Apple announced the launch of iSpice. Although, instead of hi-tech watches on the walls there are lines of spices stacked in test tubes, each complete with a frame and stylised artwork. Sercarz himself seems more tech entrepreneur than exotic spice dealer. The Israeli-born, New York convert would certainly look out of place peeking over a pile of pepper in a Moroccan market.