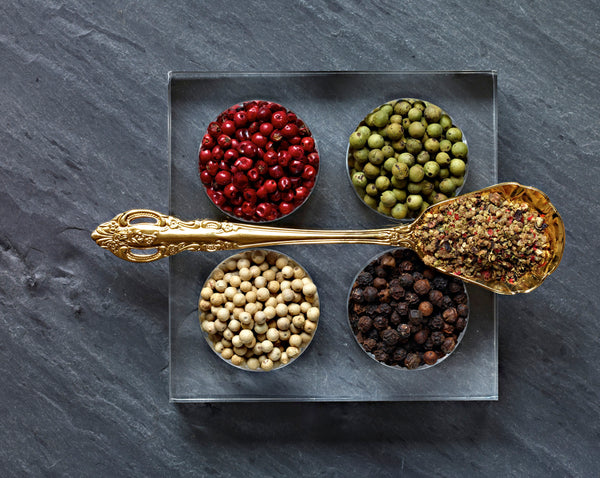 Pierre Poivre Recipes
Pierre Poivre is a spice blend made with 8 peppers from around the world. It's our premiere pepper blend. It's tangy, sweet, and sour, with floral notes to enhance anything from wild game and grilled steaks to thick-cut vegetables. 
This peppery spice mix is so versatile. Try sprinkling it on chicken before grilling, combine it with a bit of lemon zest and rub it on salmon, or slather it over a flank steak and slice thin for a superb carne asada street taco. More recipes using Pierre Poivre below!