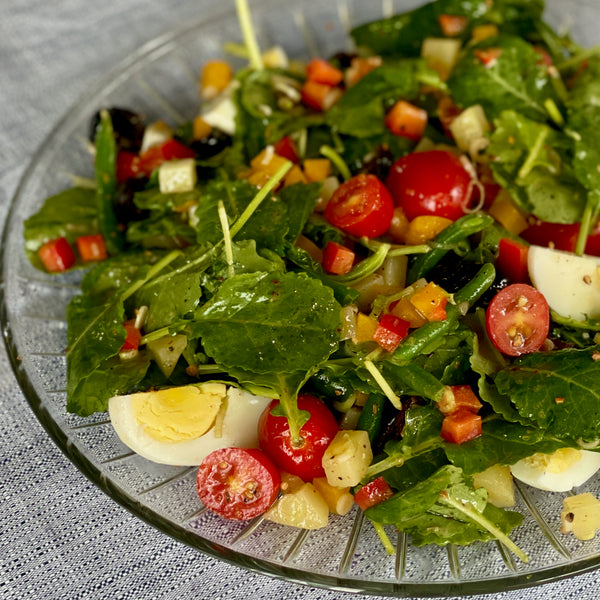 Baby Kale Salad "Nicoise Style"
With great acidity, citrus and floral notes, a coarse texture, and a light sweetness, this peppery spice blend offers great flavor to salad dressings, marinades, meats, and vegetables. 
After 3 years of working together, Eric Ripert of Manhattan's Le Bernardin and Lior Lev Sercarz of La Boîte have collaborated to create a unique line of spices - The Voyager Collection. The blends allow chefs and home cooks alike to elevate everyday dishes as well as elaborate preparations at home or while travelling.