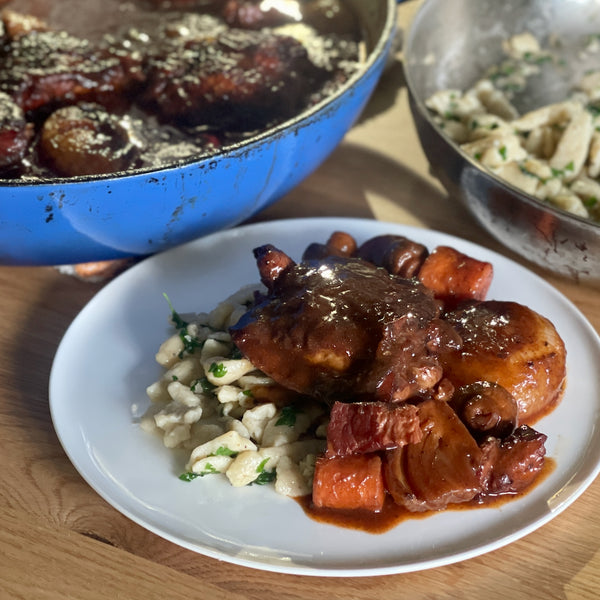 Coq au Vin
Coq au Vin is a great way to enjoy a warming dish.  I have made it in some intense restaurants that finished with pigs blood, fresh pasta or silky smooth potato puree, and always braised with a strong quality veal stock for full richness and a red wine and port reduction steeped with shallot, garlic, herbs, and peppercorns.
But at home, this is the classic – tender, rich and winey, and full of chunky vegetables that are part of the real rustic experience.  With simply buttered spaetzle, it's a wonderful meal – the leftovers are even better the next day.
The spaetzle can also be made up to 3 days in advance and reheated as needed.  If you really need it at your fingertips, the spaetzle can be cooked, laid out on a parchment lined tray to freeze, and stored in a container to warm up portions whenever you feel like it.