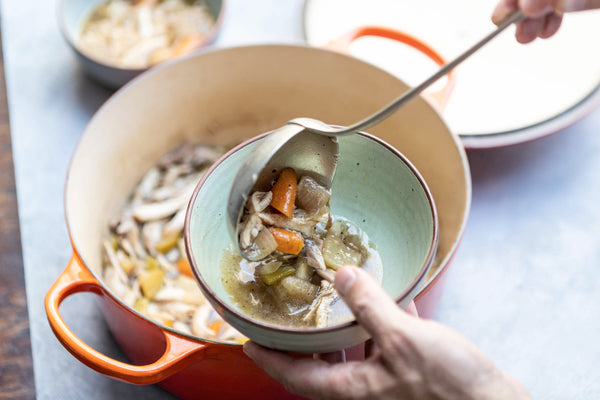 Oven-Roasted Chicken Soup
Roasting chicken first and then braising it in the oven with sautéed vegetables makes for the best chicken soup. The oven gives the chicken a rotisserie-like tenderness, and the addition of fruit, a trick I learned in the South of France, transforms the broth with sweetness and acidity.
The citrus sourness of limon omani delivers brightness to this soup, celery seeds bring a classic taste, and ginger makes it warming.