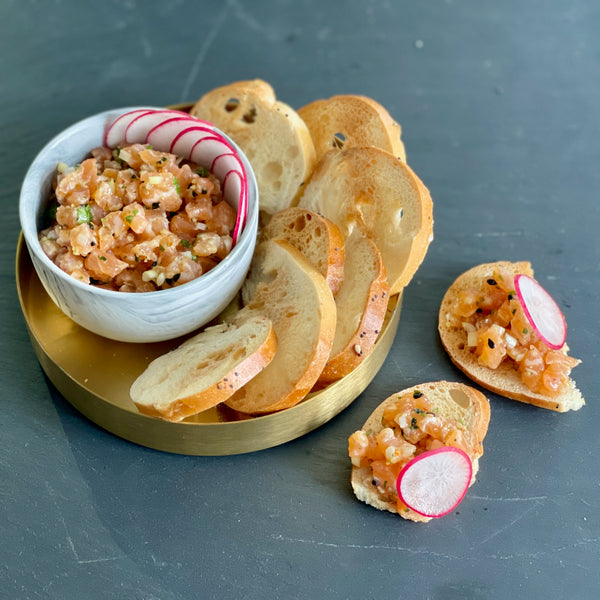 Salmon Tartare with Yagenbori Spice
Named after the neighborhood in Tokyo where classic shichimi togarashi was first created, this blend of sesame seeds, soy sauce powder, orange zest, and red chili flakes imparts nutty, citrusy, and umami flavors to a variety of seafood and vegetables.
After 3 years of working together, Eric Ripert of Manhattan's Le Bernardin and Lior Lev Sercarz of La Boîte have collaborated to create a unique line of spices - The Voyager Collection. The blends allow chefs and home cooks alike to elevate everyday dishes as well as elaborate preparations at home or while travelling.