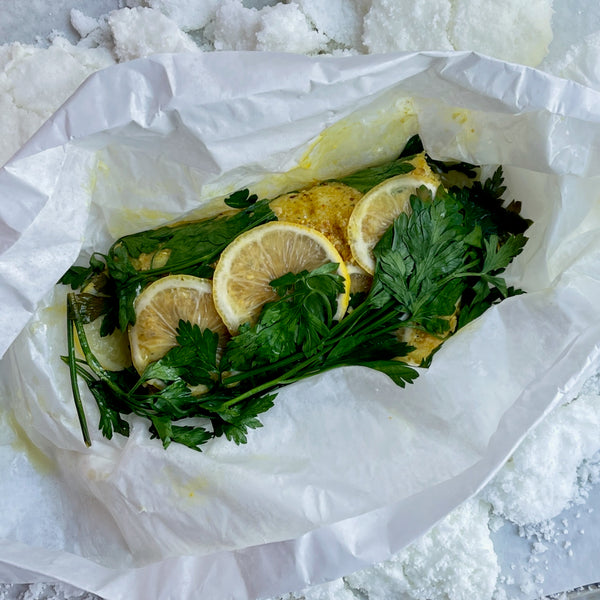 Easy Salt Baked Fish for Two
Salt baked fish for two is an experience.  In the restaurant it was a special dish limited to only a few tables a night and paraded through the dining room on a silver tray with burning fig leaves.  The server would carve the salt crust table side with pinkies out as onlookers tried to peek over without showing envy.  Removing the crust reveals a luxuriously tender and fragrant dish that feels special.  
For your special evening, or to make any evening feel special, the salt baked fish can be easy and impressive.  This version is even easier as it can work for many types of fish, not just whole fish or fish on the bone.  Some fresh cod, a little OMG and you're almost there.