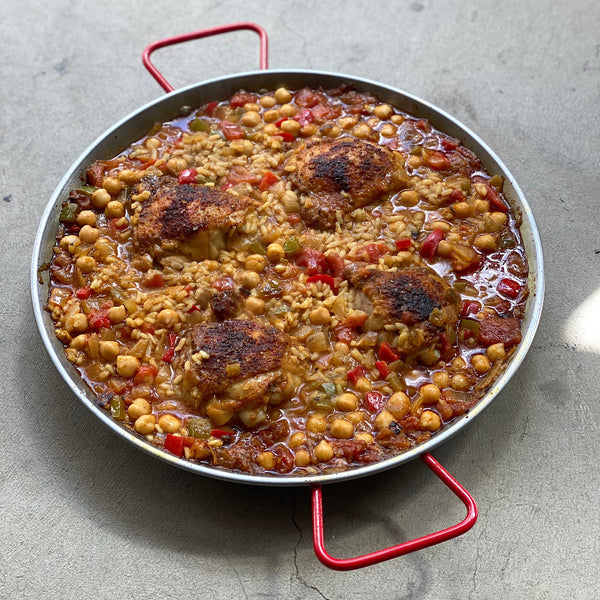 Stovetop Chicken Paella
The rendered fat from browned chicken thighs seared in the pan before cooking the vegetables seasons every part of this paella. 
My loose interpretation of Spanish paella infuses every element of the dish with flavor by adding a spice blend at each stage of the cooking process and then simmering the whole mix with the same blend. Bomba rice, a short-grain rice from Spain and the foundation for Spanish paella, absorbs liquid—and therefore seasonings—more readily than other varieties. You can find it online or in well-stocked markets. Also available online are paella pans. You don't need one, but it's the only way to get the signature socarrat crust on the bottom of the rice, a thin, crackly, browned layer that crisps on the pan's steel base. Even without the socarrat, this dish will be tasty.