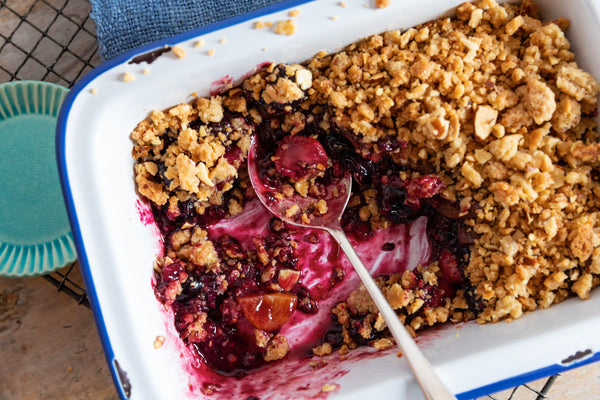 12 Recipes Great for the Fourth of July
After a year of uncertainty, it's finally time to celebrate with friends and family again and the Fourth of July is the perfect time to do it. Here are 12 outdoor centric recipes great for a crowd and great for the summer:
Served up with a Mean Green sauce made with Primonition Hot Sauce.
This refreshing salad is a great summer side dish made with our new Chaat Masala spice. 
There's nothing better than sweet corn in the summer and there are a million different ways to make it. This Cajun Corn dish is a twist on Mexican elote. 
Mussels are simple to make, great for a group to share, and a great blank canvas for added spice.
These kebabs come together in a flash and are oh-so-delicious. You can experiment with using different spice blends too!
Another great recipe for a crowd and endlessly adaptable. Paella can be mixed and matched to your family's liking by swapping out the vegetables, kinds of meat, and spices used.
Whole roasted fish looks more impressive than it is, but this simple preparation is simple and fresh, as it should be.
The onion, saffron, and parsley in Mousa N.30 work well with this rib preparation.
The trick to keeping the topping on a fruit crisp crunchy is by baking it separately and adding it to the fruit at the end.
Summer in a bowl.
This distinctly Middle Eastern drink is refreshing, light, and great for sipping by the pool. Though it does not traditionally contain alcohol in it, it would be a great base for a cocktail.
Citrus, cucumber, rosemary, and Terra gin make this cocktail especially suitable for summertime drinking.