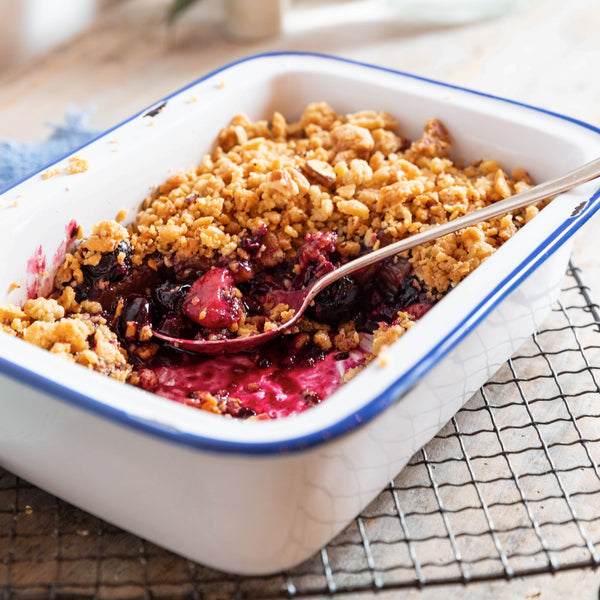 MIxed Berry Crisp with Almond
Sherry Yard, a brilliant pastry chef and dear friend, asked me to create a blend to spice up her signature fruit crisp. In the process of trying different spices with her recipe, I found that her fruit crisp is simply the best because the topping is extra crisp while the seasonal fruit filling is juicy without being mushy. She does this by baking the topping separately from the fruit and by simmering the fruit on the stovetop to control how tender it becomes before marrying the two just before serving. Both components can be prepared far ahead of time, making this crisp ideal for entertaining. And both elements can take a variety of different spices, even unexpected ones like tongue-tingling Sichuan peppercorns.
I add an extra dose of rum into the fruit base. When it combines with warming anise, cinnamon, and Sichuan peppercorns, it creates a kind of magic. Tangy sumac highlights the fruity tartness of berries and dried apricots in the jammy filling.