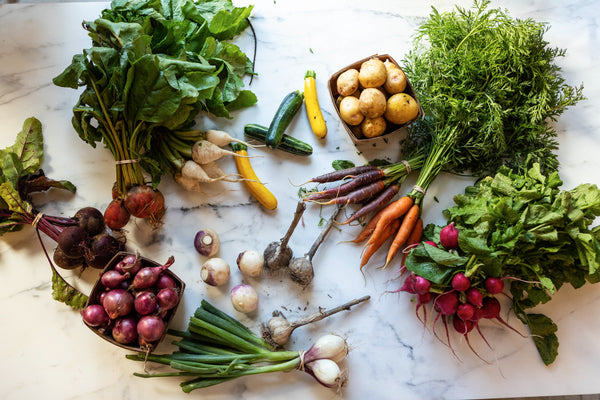 Products We Love: Garlic Slices
Products We Love: Garlic Slices
There are few things that are more of a staple in the kitchen than garlic. Whether its in dressings, sauces, or used to season meat and vegetables, garlic is something we eat almost everyday.
La Boite's dried garlic slices are an easy way to add immense amounts of garlicy flavor to a dish when you don't feel like chopping up a garlic clove. It's our alternative to garlic powder, which can sometimes lose flavor and pungency after being ground up.
Why We Love Them
Dried garlic slices are a seasoning we find ourselves reaching for regularly. The slices are a better alternative garlic powder and can be used as such. They are pungent, warm and add a subtle heat. If a recipe calls for garlic powder, simply grind up a few slices and add that instead.
Another reason we love using this spice, is because they don't burn as fast as fresh garlic when cooking. If a dish calls for fresh garlic, replace it with slices of dried garlic and you won't have to worry about having burnt garlic in your food!
Unground, the slices also add texture to a dish as a topping or mixed in. We love the versatility of garlic slices and find new ways to incorporate them into dishes often.  
Ideas for Use
Use them whole as a garnish for garlicy mashed potatoes

Throw them into a salad for an added crunch

Add a tablespoon or two into a soup or braise

Grind them up and use as you would garlic powder
La Boite Recipes