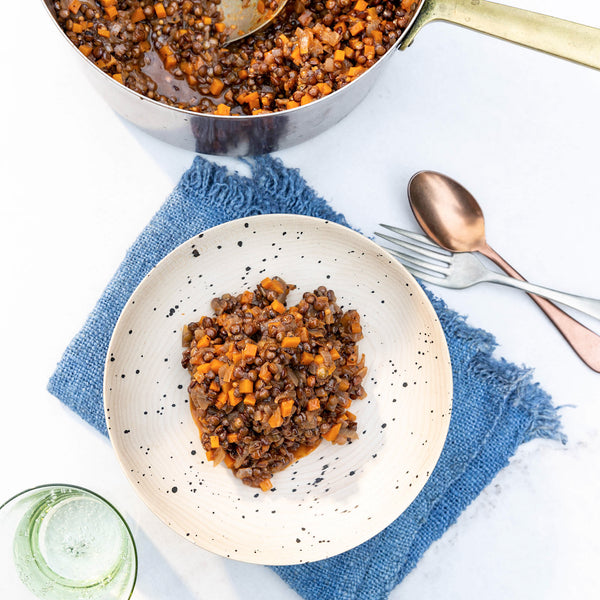 French Lentils with Garlic and Mustard
Puy lentils are small, nearly black, and, when uncooked, hard as little stones. Unlike green lentils or red lentils, these French ones don't burst when boiled, meaning they're nearly impossible to overcook and they just about always keep their firm, toothsome texture. Their earthy taste gets even better when they simmer with spices. If you try to season them—or any beans—only after they're cooked, it's hard to get flavor into them. Seasoned Le Puy lentils, however, are good enough to eat by the spoonful alone and even better when turned into soups or stews with the addition of vegetables. I also like stirring them into grains for a salad or grain bowl, or eating them alongside pork with mustard and vinegar, as I did when I was a young cook in France.
In this master recipe, limon omani adds a citrus note to brighten the earthy taste of the lentils. Garlic, celery seeds, and mustard seeds make these lentils work with any meal, but they're special alongside French ones in particular.