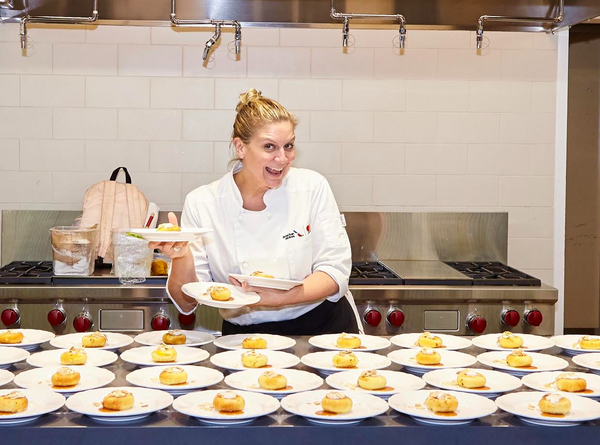 Spice Blends for Amanda Freitag
Each month, we highlight one of our spice blends in the hopes to better educate our clients and to inspire them to try new flavors. La Boite's founder, Lior Lev Sercarz, has formulated each blend to elevate your culinary experiences. Every blend is inspired by a person, a place, or a dish, with the flavors working together to tell a story.
5 Spice Blends for Chef Amanda Freitag
In collaboration with La Boite, Chef Amanda Freitag and Lior have created five unique spice blends that are available now. Amanda Freitag is a chef, TV personality, and author, who has years of experience inside and outside of the restaurant industry. When Lior and Amanda met a few years back, they bonded over their shared love of food and spices.
Today, they bring you five new, unique spice blends crafted for Amanda's kitchen and the home cook.
Chica Adobo, which has a beautiful bright orange color, is a blend of pimentón, onion, and oregano and it's great with pork, vegetables, and beans.
Sweet Baking is a blend created for adding a depth of flavor to desserts, baked goods, and drinks. The primary ingredients are cardamom, coffee, and honey.
Mediterranean Lemon is perfect suited for freshening up fish, salads, and vegetables. Sumac, lemon, and za'atar mimic the flavors of the Mediterranean.
Jersey Italian is inspired by Amanda's home state of New Jersey. Tomato, garlic, and parmesan powder make it a great all-in-one seasoning for pastas, meatballs, and sauces. 
Green Queen, made with tarragon, parsley, and mint, is a fresh, herby blend great for meats, seafood, and vegetables.
Each week will be releasing a new recipe that utilizes eat blend in a delicious way!
with Chica Adobo
with Sweet Baking
with Green Queen
with Jersey Italian